Q: With all the florists out there, how do I pick the best one?
A: Indeed, there are hundreds of websites, flower shops, corner flower sellers, grocery stores, and big box stores. They all want a piece of that big, fresh flower pie. So who do you call? The simple answer is—the one that knows how to stand out from the competition, and knows what it takes to earn the community's business.
Ordering from Betty J's is not like ordering from a catalog online or over the phone and hoping what you get will look like the picture. Ours is a family-owned-and-run business. Our arrangements are literally created by someone in our family for your family. It's not just a business transaction to us. It's not just fulfilling orders.
Flowers are perishable items. So are flower shops. We've staked our reputations and our futures on creating better arrangements than you can find anywhere else. That is how important your arrangement is to us. We serve West Orange County, but also have the ability to deliver flowers throughout the state and even nationwide through our network of associated florists.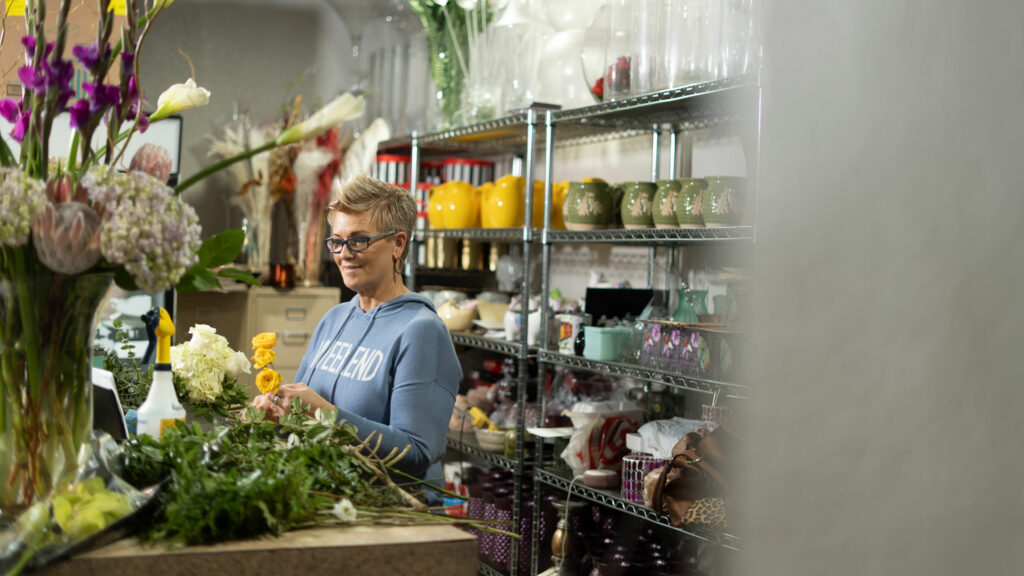 Our customers know that we pride ourselves on prompt, friendly, professional service focused on exceeding their expectations. Most don't just order from the sample pictures; they trust us to create the perfect expression for their occasion.
There's nothing we love more than a creative challenge, because that's usually when our best work manifests itself. From dinosaur-themed weddings to sports- or music-themed celebrations of life—even the perfect just-because bouquet—we pour our heart and soul into every arrangement we deliver.
We go the extra mile. It's why we treat our customers like family. Sounds simple, but that simplicity is what has kept Betty J's Florist in business for almost half a century!