A Driven Musician, BSA Troop 210, Vegan Entrepreneurs, and more.
Chandler Daniels' relentless passion for music creates something otherworldly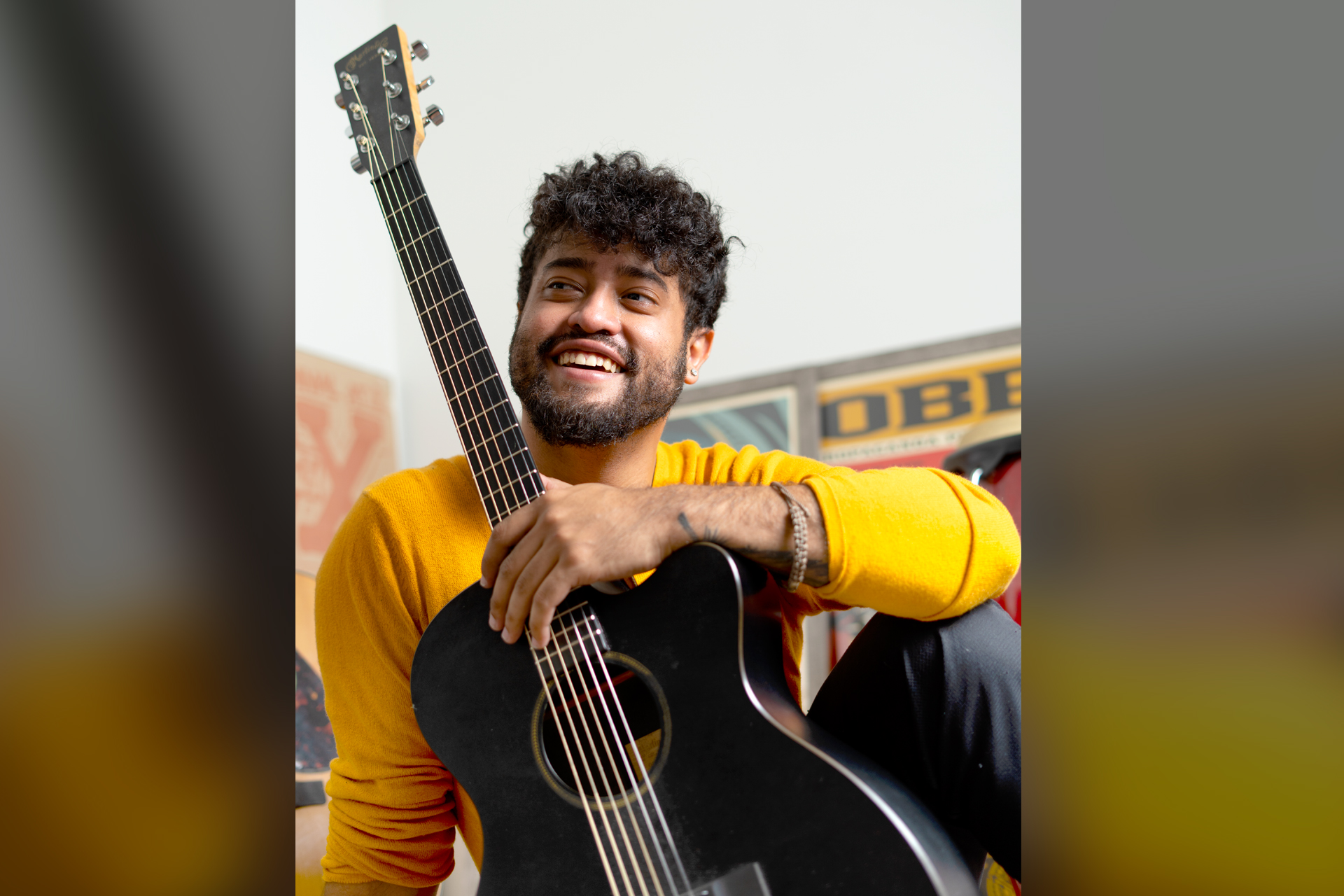 From his debut performance at Pilars on Plant Street to hanging out with celebrities in California, Chandler Daniels sees his childhood dream unfolding on the daily. But how is he doing it? "It probably started with my first band. To prepare ourselves for shows, we had to practice discipline. So, every time someone messed up, they had to take a piece of clothing off— kind of a fun play on the idea of picturing the audience in their underwear, except it was us."
Unusual, yet comical, this learned discipline helped to cultivate Chandler's driven mindset. For the years following, Chandler vehemently pursued his goals, but not without stopping to pick up new ones along the way. "I just didn't let myself stop; it's so easy to become stagnant, and when you're stagnant, you're not progressing."
To make sure that stagnation never sets in, Chandler is in the midst of a new challenge: Produce a new song for social media every week, for 24 weeks. "There are so many songs dropped every day by so many artists; I have to stand out. Plus, I need to build my discography." Even 20 weeks into this challenge, the prolific Chandler remains relentless.
But that isn't all he has been up to. Alongside his full-time gig as an audio-visual technician at Encore, Chandler is a collaborator with Otherworld, a collective of musicians and artists honing their passions and helping others grow. "Whether it's recording or producing, co-writing, collaborating, or even writing music, Otherworld is all about nurturing artists and their individual talents. We all get better by working together," he explains. "One of my clients is a 74-year-old songwriter who sings reggae music. He just dropped a song on iTunes and Spotify called 'Out of Babylon'; it was such a fun project.
This is only the beginning for Chandler— though he is constantly at work on both himself and his ascending livelihood, he is by no means content. "My goal is to get on a funded tour, where I can play music every night, and work solely on music and content. That's what life is about right now: Music, content, and branding myself. I want to be an artist full-time, but right now I have to be a businessman as well. All of this is leading up to that childhood goal of mine. That's the dream."
Chandler Daniels performs live at the Embassy
The Local/Em Agency team enjoys a mini office concert.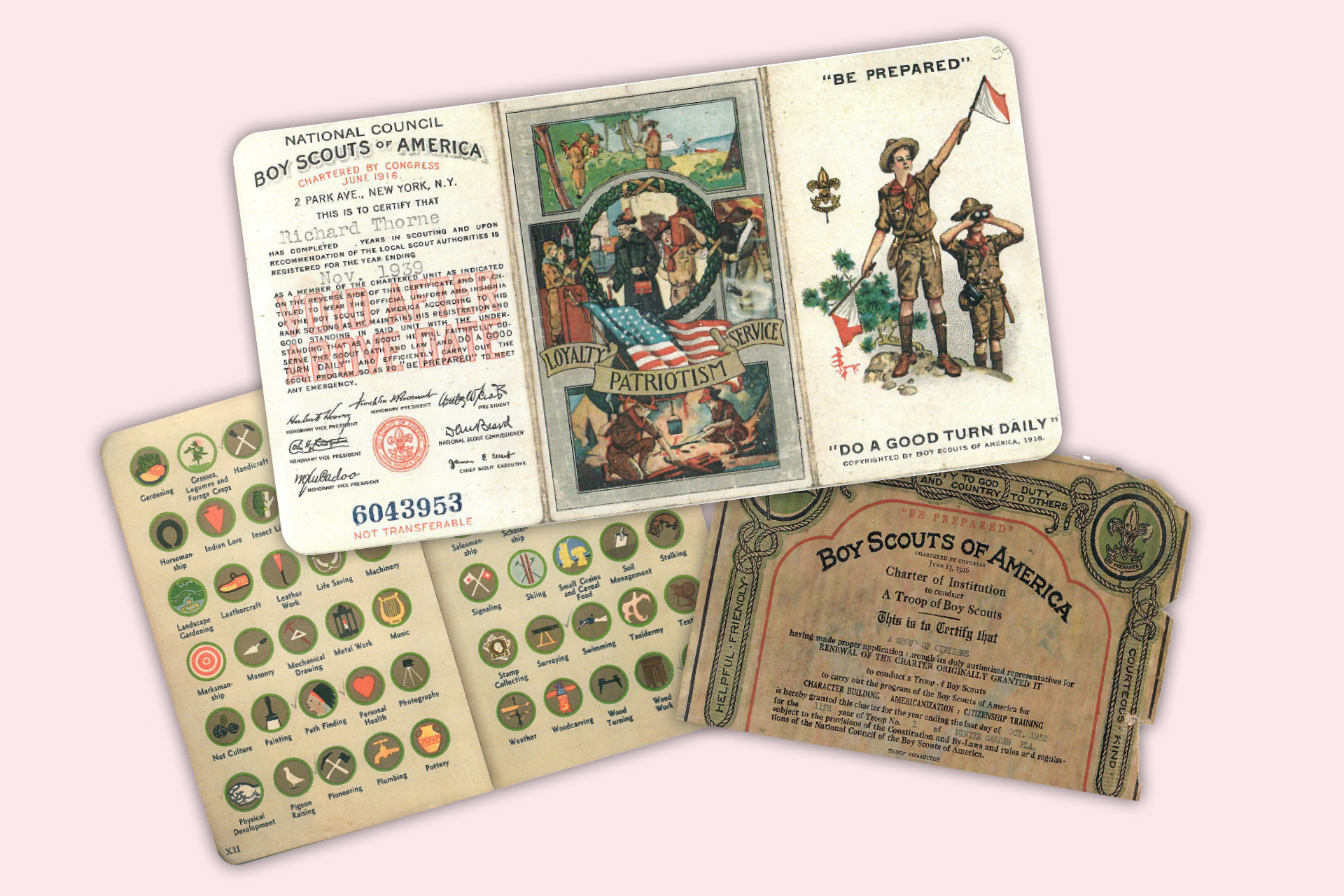 For 85 years, the Boy Scouts of America Troop 210 has been serving the community. First chartered in August 1937 and sponsored by the Winter Garden Rotory Club, these Scouts became the first in the city. The troop was known as Troop 46 until 1951, when it was restructured as Troop 210 and became sponsored by the Winter Garden First Methodist Church, which still sponsors them today. Troop 210 is an ever-active part of the Winter Garden community, devoting much of its time to lending a hand.
In addition to their normal duties of hiking, camping, canoeing, and more, these buoyant boys have also taken part in the Philmont Trek every year since 2008. Dubbed a "BSA crown jewel," the Philmont Trek has been essential to the character-building and spiritual strength of Troop 210 since its start. Located at the Philmont Scout Ranch in New Mexico, and featuring a 50- to 100-mile backpacking trail and an elevation of 60,000, the trek is designed to equip scouts with skills that can only be honed in nature. Even through rain and shine—and, some years, hail—Troop 210 has braved this mountain, eager for enlightenment and achievement from reaching the summit. Perseverance and clarity are honed at Philmont and shared with the people of Winter Garden.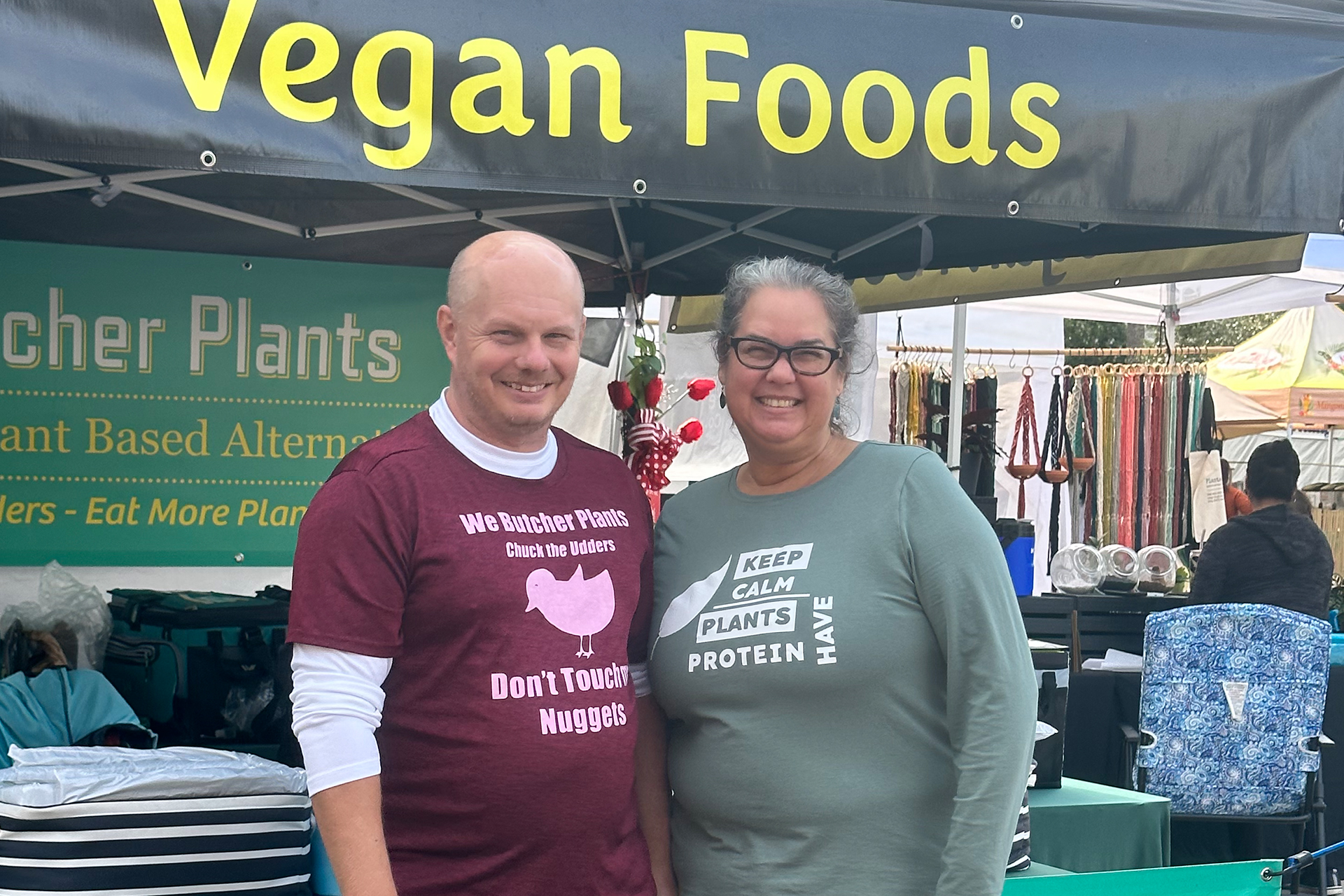 Rich, nutty, and bold, We Butcher Plants' meats and cheese selection features all the great flavors that beg for attention on any charcuterie board. Only it's not charcuterie. At least not technically.
It's all vegan, meaning this savory assortment contains absolutely no meat or dairy, as well as no additional preservatives or additives. That's exactly the reason John and Susan Colwell started their business. When John was diagnosed with early onset Parkinson's disease just eight years ago, he was forced to a reconciliation. Rather, his diet was. Because the body processes meat and dairy the same way it processes Parkinson's medication, John had no choice but to move to an entirely vegan diet.
During Covid, John and Susan began to experiment with different vegan-based foods. When his dairy-free cheese became popular, John's business-like mind began to churn. "One night, I went out for a long run, and when I came back, I told Susan, 'We should start a business.'" 
John and Susan's endeavor has been thriving ever since. Found at the Farmer's Market every Saturday, they are happy to answer any questions one may have about their product; they simply strive to help anyone who may have similar experiences. John says, "Sure, the food is great. But my favorite part of this is connecting with people."
New year, who dis? Just like a crashed phone, there's plenty to rediscover about Winter Garden. First a shout out to some new faces. Amy Cervantes joins the West Orange Chamber (@westorangechamber) as Membership Sales Manager. At The Blake (@theblakehamlin) Matthew Stephen takes the Executive Director role. While Angie Layfield will be missed, we're excited to learn more about Matt's second full-time job is as a Cheer Dad. Here at The Local (@thelocalwg), Evan Miklosey and Shay Ingersoll join the team in web and social media, respectedly. The Northeastern transplants are already embracing all things Winter Garden sans snow. Look for Shay about town, camera in hand. Tooting our own horn a bit, EM Agency (@emagency) debuted stellar new work for some local clients. Adam Markowitz rebanded Howard L Markowitz CPA as Luminary Tax Advisors, and Ralph Discuillo launched Beacon Mortgage. Go us!  Now back to serving up the info you are really here for: food. Several awesome new restaurants in Hamlin are tempting our tastebuds—  New York Beer Project, Toastique and Crisp and Green. Lastly, not least, you can thank the newDairy Queen for slowing traffic on S.R. 50 for weeks during their opening. Apparently Winter Garden loves a good Blizzard.  You may want to considering adding a membership to  Pure Barre Winter Garden to keep those resolutions intact after testing all these new eats. And just go ahead and plan that "Dryuary" date night at the gorgeous new   Artifact Candle Foundry (@artifactcandlefoundry) pouring wax (candles) insteads of beer in downtown Winter Garden.
Share your Local good news! Email heather@emagency.com
At this moment, 1 in 6 American senior citizens struggle with hunger and may not know where or when their next meal is coming from; that is about 16,000 seniors just in Orange County. Founded in 1966, Seniors First is dedicated to giving seniors safe, independent, healthy lives in their own homes. With multiple meal programs, such as Meals on Wheels, this 501(c)3 nonprofit organization lends a hand to struggling seniors every single day. It takes nearly 350 volunteers to make those deliveries possible, and coordinating those efforts is Charity Director Katherine Brown.
Katherine has seen firsthand the joy and benevolence this charity offers. "We serve a lot of seniors whose mobility is limited; they can't get to the grocery store. Or maybe they can't stand at the stove to cook for long periods of time. But that is no reason to be put in a position where you have to leave your home. That little bit of help coming in is just what they need to keep them feeling like themselves."
However, Seniors First serves more than meals; it also provides in-home care and refurbishes medical equipment. Overall, Seniors First's goal is to improve the quality of life of these seniors by helping them to maintain their independence and dignity. "Our society does not put a lot of value on the elderly, which is a shame. They have tons of experience, amazing stories to tell, and our society is so hyper-focused on the idea that 'young is good; old is bad.' And that's a shame, isn't it?" As Katherine would agree, it is simply gratifying to be able to go out into the community and serve those who raised us.
Get Involved
seniorsfirstinc.org/407-292-0177