A Surprise Engagement, Holiday Giving, Local Mail, and more.
Guests show up for what they think is a surprise engagement and find out that the real surprise was for them!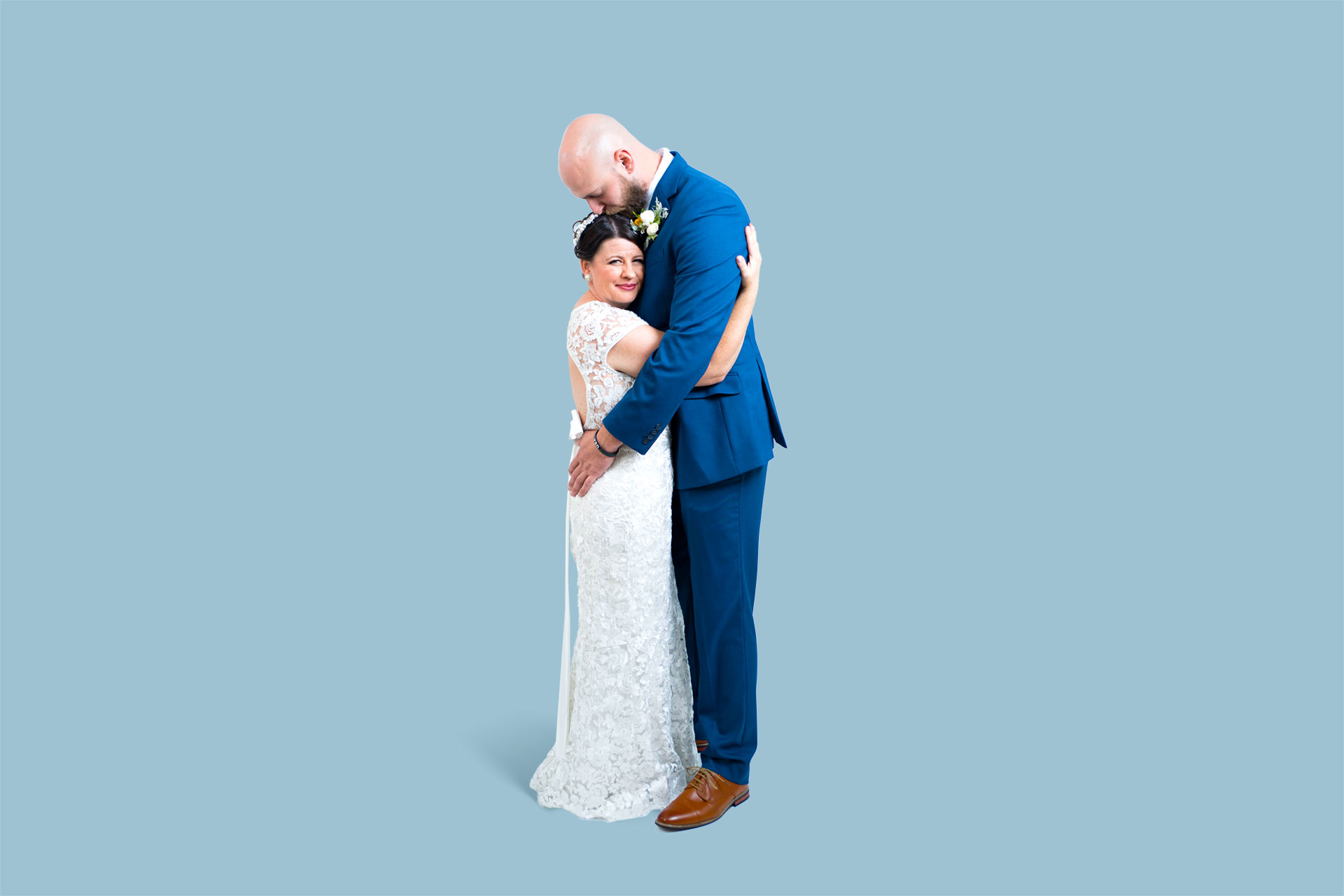 When Jeremiah Bradford asks you to do something, you just do it. If you don't know him, it may be because a guy his size is a guy you typically don't want to say no to. But if you do know him, even a little bit, you do it because this gentle giant is about the nicest guy you've ever met and you'll do anything to help him.
So when he asks you to be part of his surprise engagement to his girlfriend of three years, Rebecca Lanterman, you do it. In fact, there is nothing else you would rather do.
Rebecca may be physically small standing next to him, but everyone knows she stands eye-to-eye with Jeremiah when measured by her heart. That they are together just feels… right. Water is wet. The sky is blue. Jeremiah and Rebecca belong together. This is the fundamental truth that prompted more than 100 people to get all dressed up and gather at Pilars Loft one beautiful fall Saturday afternoon.
The conversation among the guests was a mixture of shared stories about the couple,expressions of just how happy people were to be there, and, of course, excited murmurs about how Rebecca would react.
The buzz of anticipation and excitement filled the room with a wonderful energy that fell to a hush as Jeremiah entered the room.
This was it!
He crossed the room to stand near the windows and turned toward the crowd with a warm smile.Then he was followed by another pair of people. Then another. Then we began to realize what was really happening.
"I think this is the freakin' wedding!" escaped the lips of one attendee. Which was perfectly OK because most of us were thinking it. By the time the bride entered, it was to the sound of uproarious applause.
Under the guise of surprising Rebecca, the two had conspired to surprise everyone else. This was no ordinary couple.
And it was no ordinary wedding. Sure, it had the basics: some music, a pastor, the exchanging of vows. But this pastor cracked jokes, and these vows included a recounting of how Jeremiah impossibly contorted his frame to fit into Rebecca's Mini Cooper, how they got together as Rebecca tried to set him up with someone else.
Those vows were followed by enthusiastic applause—something I'm not sure I've ever seen at a wedding before.But this gathering wasn't concerned with decorum.This wasn't about ceremony. This wedding was about love. And their love for each other filled the room to be shared with all.
When the ceremony was over, we all knew we had witnessed something very special.This was a wedding we would all remember. Time to celebrate!
—Jamie Ezra Mark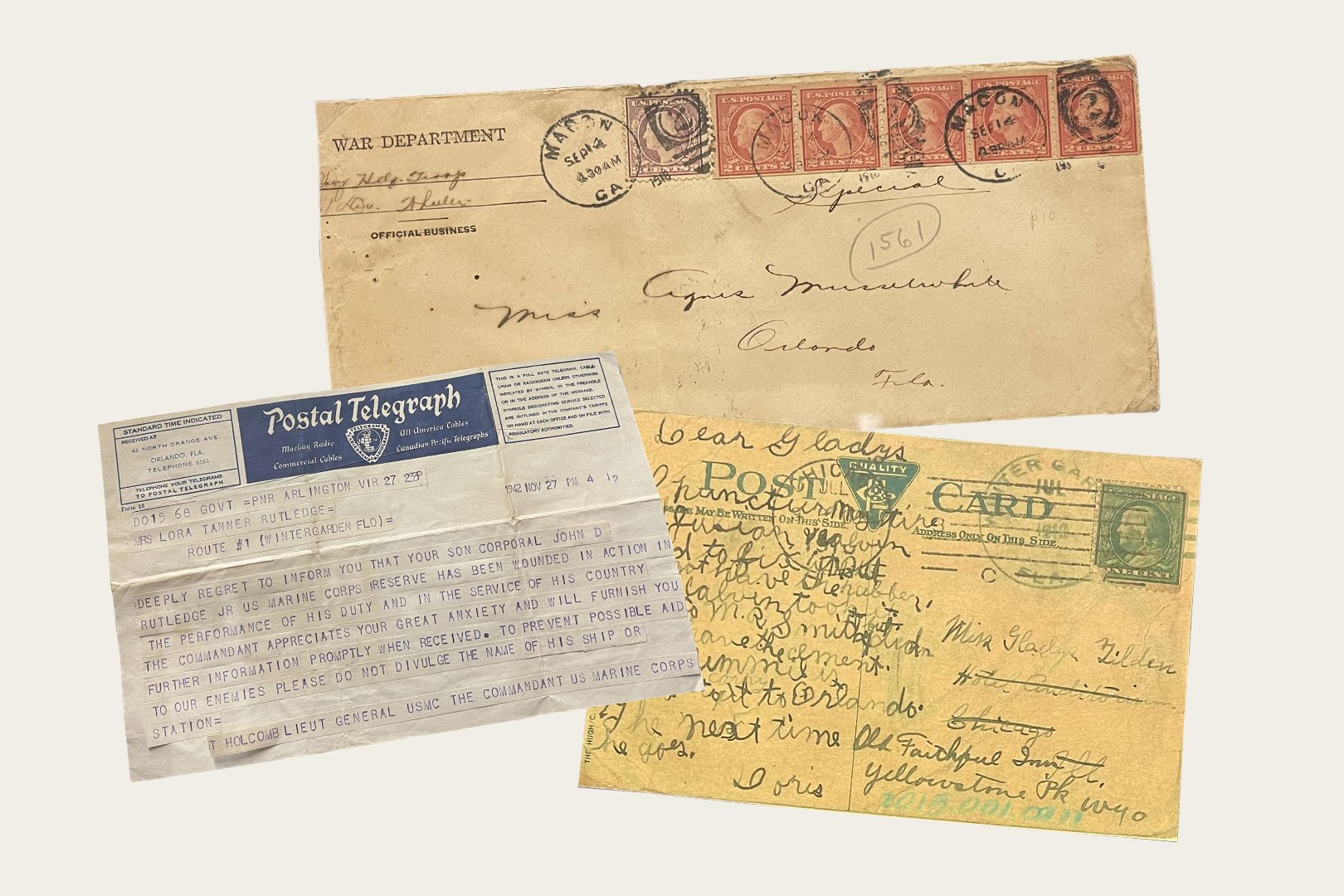 In the era of e-vites, emails, and text messages, the art of letter writing is quickly being lost. In fact, many people don't know the pleasure of stationery and stamps. But in 1930s Winter Garden, the post office was not only a social hub, but letters were the focal point of people's lives and family connections. As Winter Garden grew, so did the need for a central post office. Soon the city would open an office in 1933, under Postmaster E.M. Henderson, in the Black Cappleman building on Plant Street, channeling thousands of letters over the next 20 years. Postcards and letters, filled with the love of relatives and the news of the time. The post office would soon become a bustling place of senders and receivers, prompting the need for a larger facility. In 1950, a building on the corner of Plant Street and North Lakeview Avenue would become the ideal spot to officially place the Winter Garden Post Office. With some minor renovations here and there over the past 70 years, this post office still stands at 207 W. Plant Street today.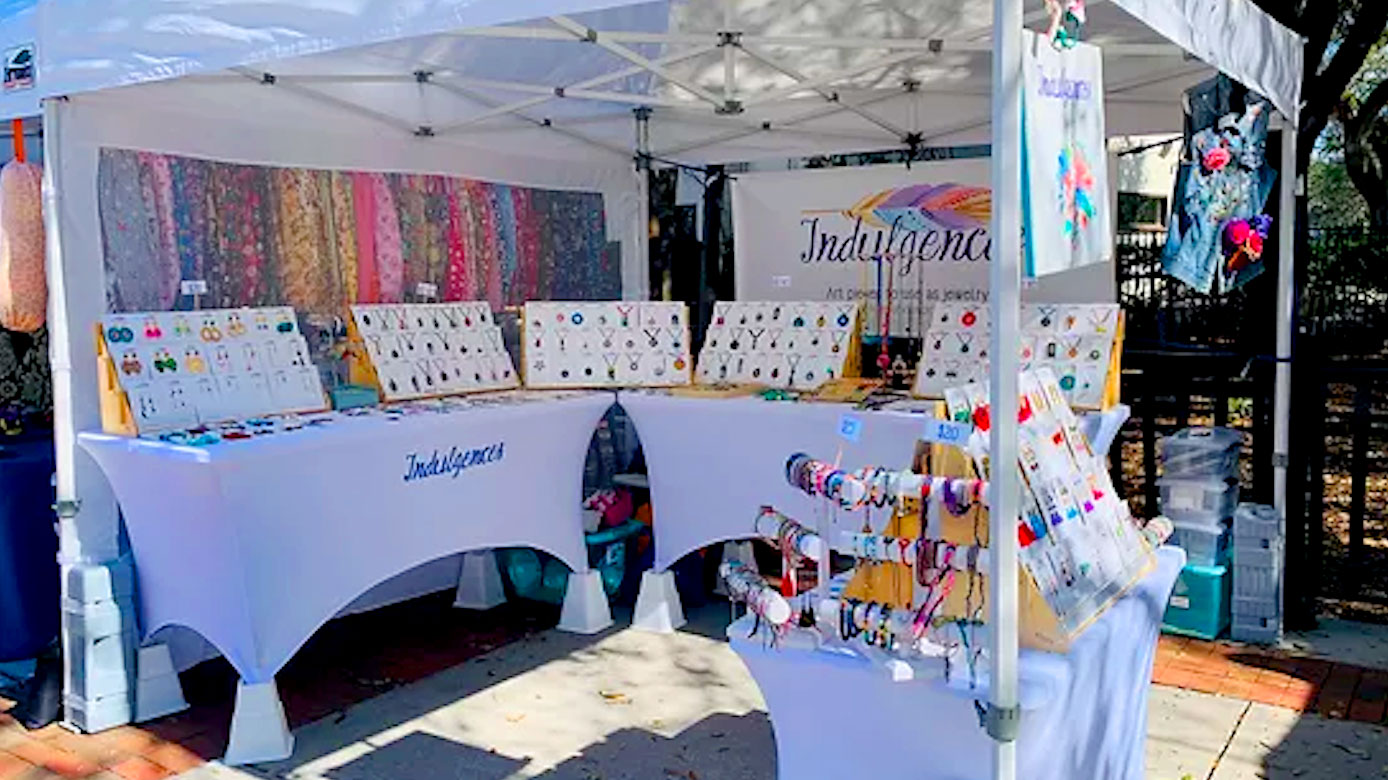 For Juanita Granados, it is essential to "find beauty in anything." And she does just this, with her beautiful and unique jewelry business, Indulgences Unique Handmade Art Pieces. Whether it is simplistic, such as tiny, dried flowers, or as vivid and great as the galaxy, Juanita's jewelry and art pieces spark joy to those who come across her.
Having grown up in Colombia in an artistic family, Juanita has spent most of her life on the creative side. "In my family, art and crafts were the main reason for gatherings where everyone spent hours creating. So I am a designer who enjoys every moment I dedicate to creating a wearable design."
Juanita works meticulously on each piece, her nimble fingers guided by her innate style and inspiration."We never create two of the same pieces, giving the chance to my followers to have a truly unique handmade art piece to wear as jewelry."
Juanita and her husband can be seen every Saturday at the Market, beaming to all those who pass, their energy as exuberant as their colorful jewelry.Whether you choose one for yourself or for a holiday gift (hint, hint), be sure to stop by their booth and admire Juanita's talent. Tell her The Local sent you.
Have you heard? Amazon Fresh is the new grocery store coming to Daniels Road Business Park in 2023. While they certainly won't be serving up Pub Subs, you can pretty much bet there will be a "prime" option. We were also excited to hear about AdventHealth and Rothman Orthopaedic Institute partnering up to bring world-renowned orthopaedic care to Winter Garden at 2200 Fowler Grove Blvd., Suite 320. There's a ton of gossip swirling about several new businesses coming in 2023, but we'll share that another time. Because there's so much better stuff to celebrate this time of year and we are here for it. (If this were an Instagram caption, there would clap emojis.) Starting with the opening of Brunos Oysters at Plant Street Market. You'll find most of The Local team slurping bivalves and mignonette all season long, while we're anxiously awaiting the opening of Norikase, which will feature high-quality hand rolls and raw delights like bluefin toro, California uni and Hokkaido scallops. If buckets of beer and football is more your speed, gather around the big screens at the newest location of Miller's Ale House in Hamlin. And don't forget to mark your calendars for Flavor Fest of Horizon West, fusing local fare, art, music and f-u-n on 11/12. Which pretty much kicks off a very busy season of spectacular events. The ones we're most looking forward to already? Thanksgiving at the Market on 11/19. Shop Small Business Saturday on 11/26. Light Up Winter Garden on 12/2. And no holiday would be complete with We Are Winter Garden's 26 Days of Giveaways!
Share your Local good news! Email heather@emagency.com
While many of us look forward to the holidays, this time of year may not be so joyous for those who are struggling to make ends meet. Mountains of gifts paired with phenomenal feasts aren't a reality — or even a concern — for many of our neighbors who don't know where they'll sleep for the night or what they'll eat for dinner. So we're wrapping up the year by resharing some of our favorite local charities, and encouraging everyone to help bring real joy and hope to the lives of our underserved neighbors.
West Orange
Habitat for Humanity
Making decent housing affordable.
westorangehabitat.org
Polkadogz
Rescuing, rehabilitating,
and re-homing dogs.
polkadogz.org
Holiday Gifts Police
Athletic League
Fostering and encouraging, in the youth community
wgpal.org
Addendum 185
Assisting families financially and emotionally through adoption grants.
addendum185.org
Shepherd's Hope
Proving access to free high-qualty healthcare for all.
shepherdshope.org
The Nurture Place
Providing accessible, child-focused support for families.
thenurtureplace.org
Second Harvest Food Bank
Collecting, storing,
and distributing food to neighbors in need.
feedhopenow.org
The Lift Network
Providing events and family services that elevate life for those impacted by disability.
liftdisability.net
Matthew's Hope
Serving the homeless
men, women, and children
in our community.
matthewshopeministries.org
American Legion Post 63
Veterans strengthening
community since 1920
legionpost63.org