Step into the studio at Viewpoint Design & Installation and hand them your dreams — John Ried will bring them to life.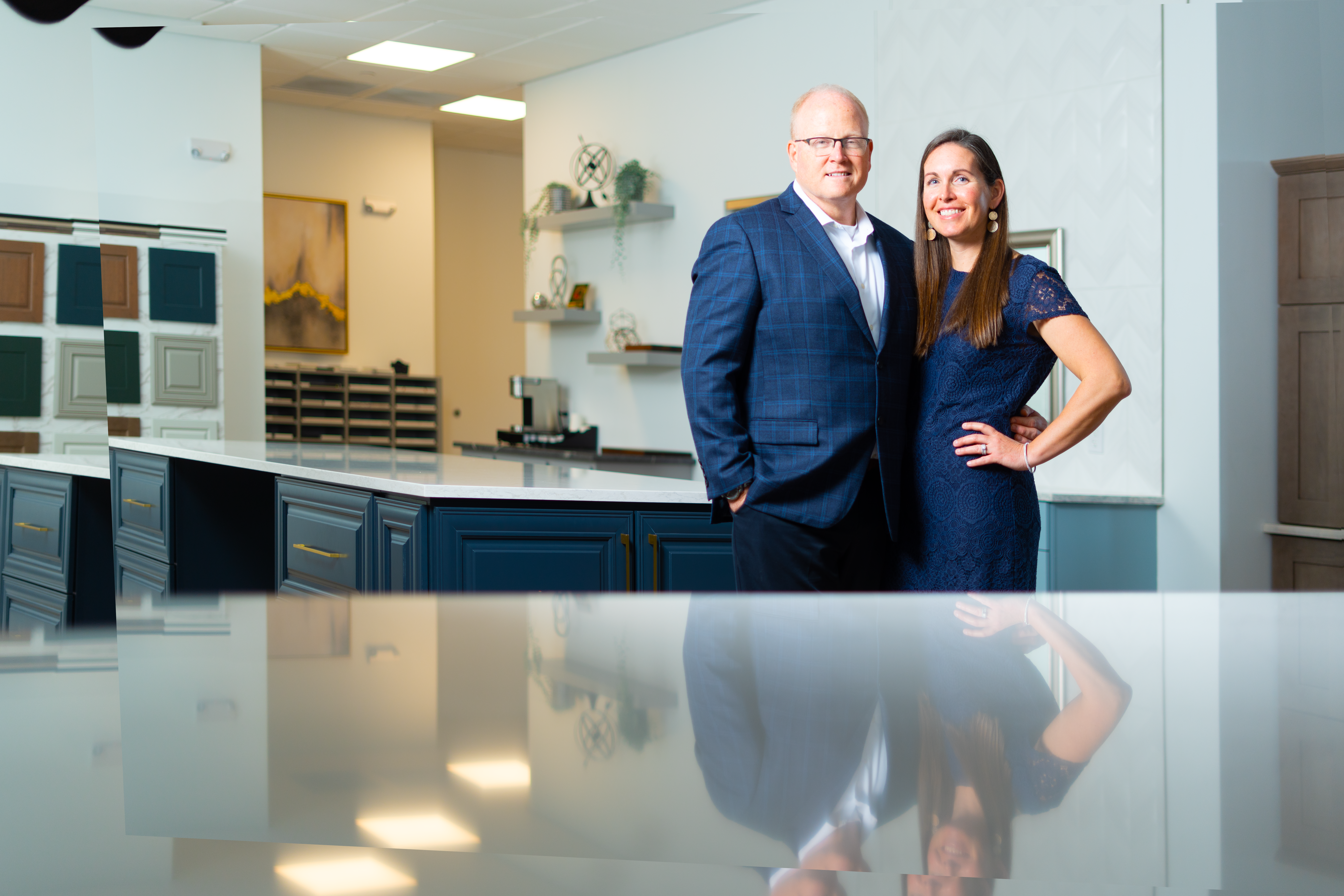 More than just cabinets, we are a whole home solution.
The six-foot-four former athlete cuts a reassuring figure—both affable and professional. He brings nearly three decades of experience to the proverbial table, having handled multi-million dollar accounts for American Woodmark and home pro behemoths Home Depot and Lowe's.  Indeed, his storied career spans from coast to coast, delivering design solutions to homeowners and commercial projects alike.
And yet, after moving his family four times in seven years, and traveling more than 70% of the calendar year, John knew it was time to lay some roots.
"We have four kids," John says. "My wife, Melissa, and I have Ryley, Hannah, and Reagan, 16, 14, and 11, and I have a 24-year-old daughter, Lexi.  The younger kids could never really get settled into school or with friends because we were always moving. It just wasn't working for us anymore." 
So John made one of the toughest decisions he would ever make—leaving the corporate world and its really good salary, stocks, and bonus packages to reconnect with his family. In 2018, John joined Ally Building Solutions in Orlando, and the seeds for a bigger, brighter future were born.
"Ally had been in flooring for 30 years, but they wanted to start a cabinet and countertop division. That's where I came in."
John launched the cabinet division with great success. "We were in hyper growth mode," John remembers. "More work than we could handle, so when smaller jobs came our way,  we diverted them to another company."
Long story short, that smaller company eventually came to John with an opportunity he couldn't resist: the option to buy the business. And with it, the chance to settle down permanently. After six months of negotiating, in August 2021, Viewpoint Design & Installation was born.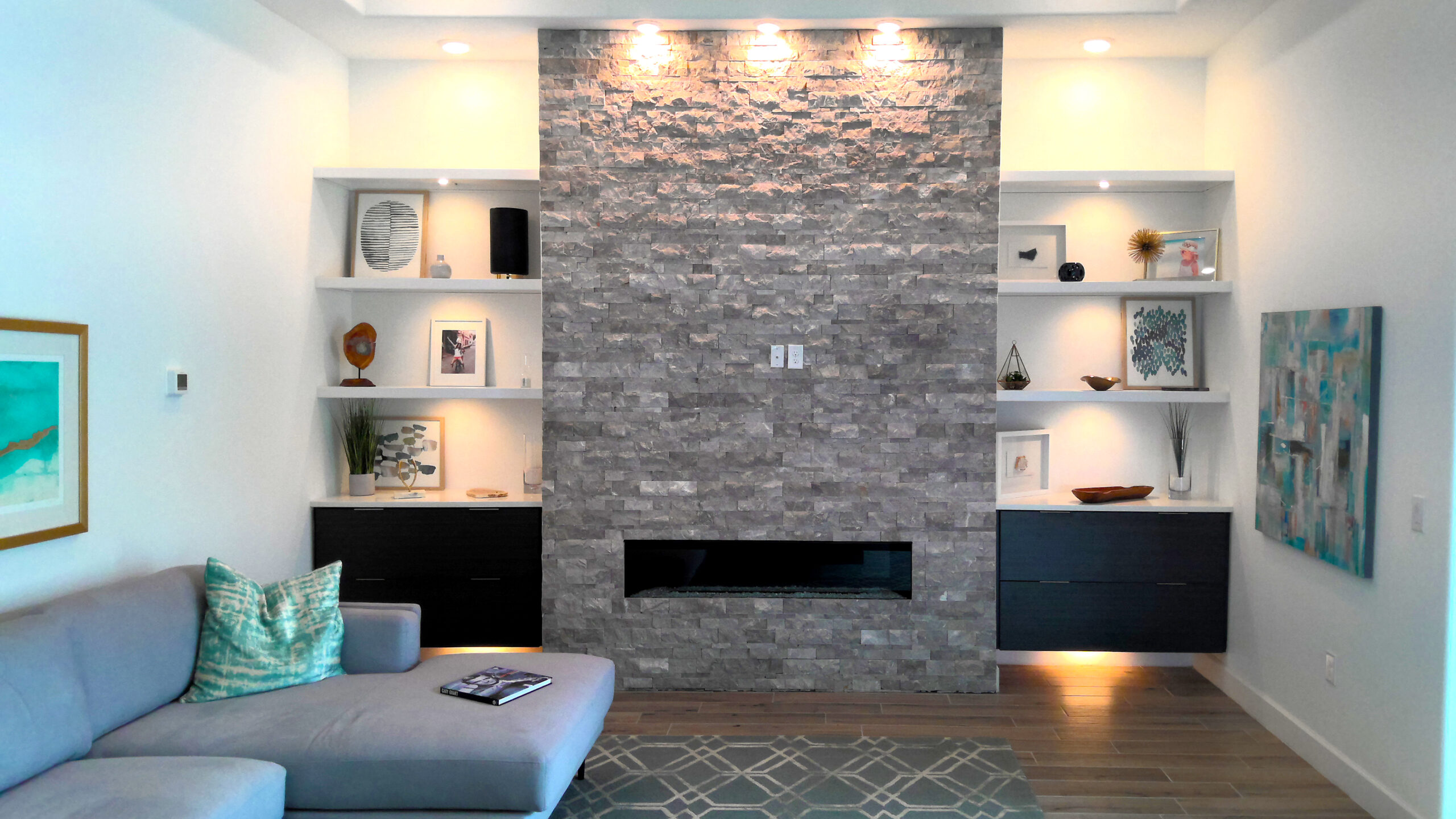 The promise to plant roots was one both John and Melissa took seriously. As the business began to take shape, they knew they needed to find the right place for a showroom and the right place to call home.
Turns out, both were in Winter Garden.
"More than anything else, we wanted a sense of community," says John. "We had promised the kids for so long that we were going to stop moving, so it was important to find the right place. We looked at Oviedo and other parts of Central Florida, but it wasn't until we found Winter Garden that we really felt like we found our place."
Melissa agrees. "From the first moment we visited, Winter Garden felt like home. There's just such a sense of community here. Neighbors care about neighbors. The schools are fantastic. The city leadership is strong, and the downtown is vibrant and charming. We just fell in love with it."
"Even from a professional standpoint, Winter Garden was a great fit," John continues. "We chose it first for our family, but I'd be lying to you if I didn't say that the growth projections didn't play a role. There's 60,000 homes within Winter Garden, and that doesn't include the vast amount new construction and a diverse array of home ages that make many ready for remodel. There is so much potential here for business. It was a win-win for our family all together," John says with a smile.
And win they have.
Melissa manages the bookkeeping for Viewpoint while juggling a rapidly expanding calendar of events. Ryley and Hannah are busy playing volleyball and soccer, and Reagan is excelling in school. Their home is a rotating door (and driveway) of friends and carpools, dirty cleats and snack packs. Melissa tears up, just thinking about it.
"We're so busy now," she says, with a smile. "We are putting down roots here, and the kids are thriving. They love making friends and getting involved, and it's so great to see them really settle in. And having John around more, not traveling as much, it's such a blessing."
Meanwhile, Viewpoint is carving a unique niche of its own. John always believed that when it came to breathing new life into a kitchen or bath, there had to be a better option than dealing with the chaos of a big box DIY store, or paying the big ticket of a high-end custom design firm.
Indeed, from his viewpoint, there had to be a middle ground, to deliver a design and installation experience without compromise, without compare, and without the high price tag. And that's exactly what Viewpoint excels in. 
More than just cabinets, Viewpoint offers a whole home solution, bringing its design and installation services to every room in the house. And it all starts with a simple assumption: Better service delivers a better result, period.
It's as true for hardwood cabinets as it is for quartz countertops. That is why the product options in every Viewpoint Design category—cabinetry, countertops, floor coverings, and backsplashes—are carefully sourced only from the major brands and styles that deliver superior performance and value for virtually any budget.
John says, "It's easier to design for your dream, and if you say, 'Hey, it's not in my budget,' then I can find other solutions that keep the essence of your dream intact. That's the fun of it!"
"Our business is not just about selling cabinetry," he continues. "It is about long-term commitments and relationships. With Viewpoint, we take pride in pleasing our customers not just because it's the right thing to do, but because we consider them to be a part of our family.  Our purpose is to make this community a better place, one relationship, one project at a time."
That's a strong statement to make, especially in the cut-throat world of business. But for John, it's all about family, nurturing his family and yours.
"A rising tide lifts all boats, right?" John says. "When you work with a community mindset, you are making choices to benefit more than yourself. Sure, I want my family to be successful, but I want yours to be as well. We hire locally, and we partner with other local businesses. In fact, other local small businesses helped us get started, and we don't forget that. We are investing in the community, this place we are so proud to call home. And in 2023, we are hoping to do more by partnering with local charities such as Habitat for Humanity."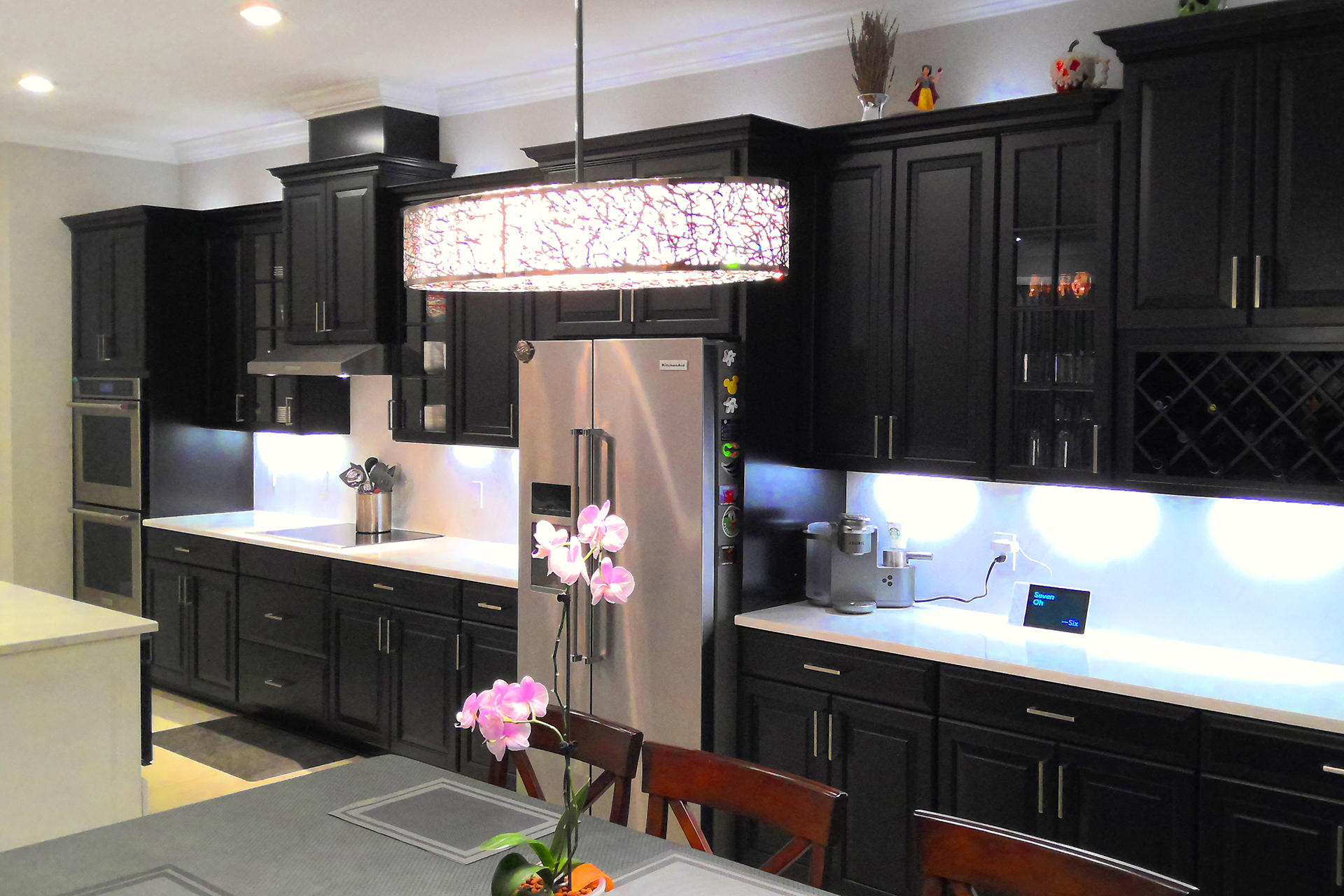 What is Concierge Complete?
"Experience shows us that remodels and upgrades can be complicated for customers who are unfamiliar with the construction and installation process," says John. "It's very likely you will have questions, get new ideas, lose track of scheduling, wonder what next steps are, and generally feel overwhelmed. And that's why we're here. Our Concierge Complete program provides you with a dedicated Viewpoint contact to guide you through the entire project. No project is too small or too large; and it's yours from Inspiration to Installation and every step in between."