Raw fish is sizzling hot right now.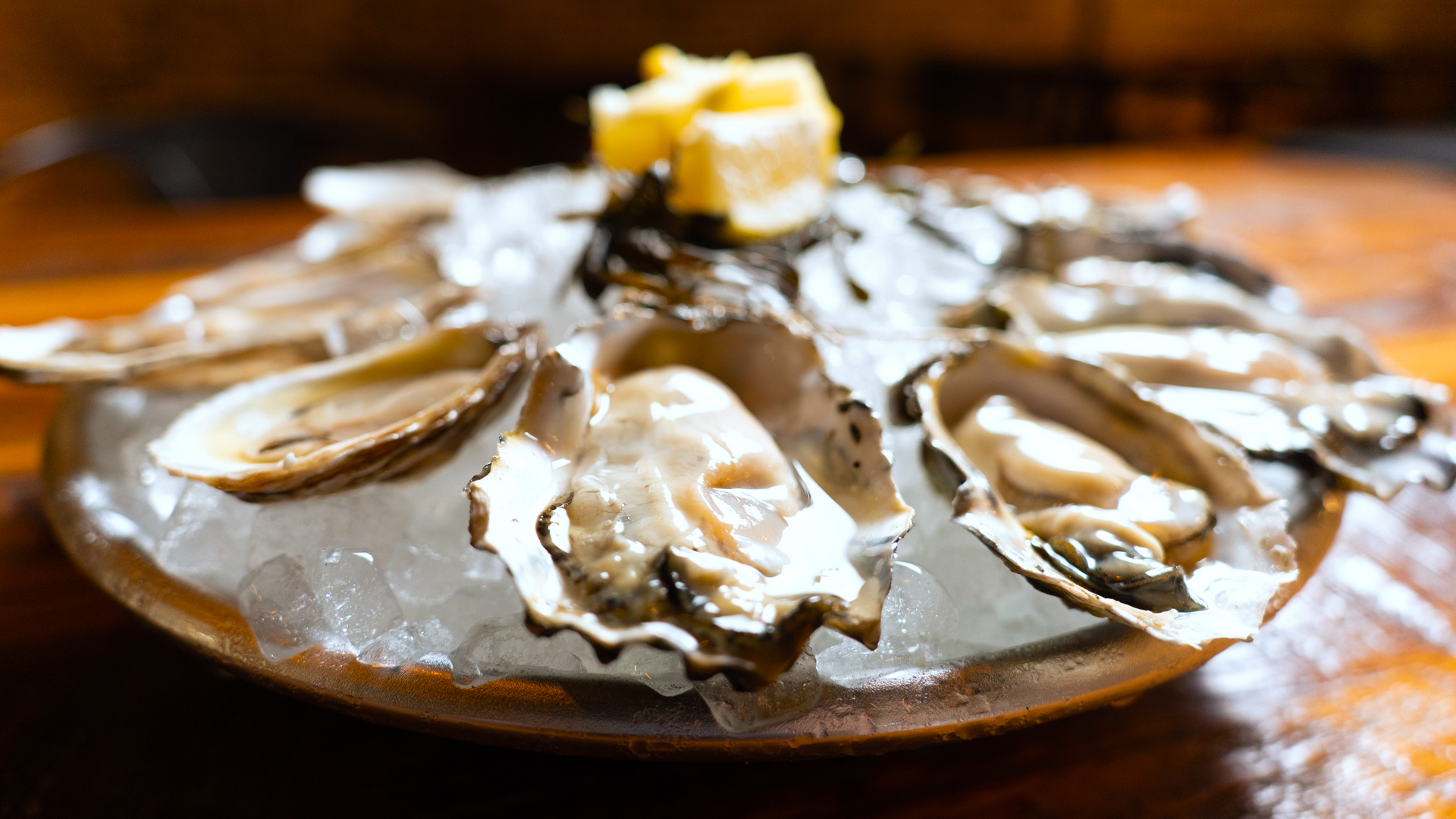 On a recent Sunday afternoon at Bruno's Oyster Bar, five seats tucked into the Barrel Room at Plant Street Market, I sampled five types of oysters, perched on a platter of crushed ice like briny gems. As I slurped each one, I noticed their individual charms: the minerality of the Elk Horn, the fresh softness of the Cortez Island, Damariscotta's deep umami, and Skookum's briny hint of seaweed and salt.
A week later, I went back and sampled five different bivalves, equally diverse and appealing. 
For many, raw oysters—much like champagne or caviar—make an evening feel luxurious. But for oyster buffs like myself, they're also a comfort food. They are reminders of the beach, the boat, the sand, the surf. They're shucked and slurped on the dock, chased with a cold beer, as wonderfully and easily as they are served on a silver platter with champagne and mignonette.
Of course, I feel the same way about sushi, sashimi, and poke. And clearly, I'm not the only one. It's no coincidence that two of the four Michelin-starred Orlando restaurants are omakase experiences. And now, at least three new raw places have put down roots in Winter Garden.
From poké bowls to raw oysters, sashimi to ceviche, raw fish is sizzling hot right now
There's not much to say about oysters that isn't conveyed by Ernest Hemingway's famed missive:  "As I ate the oysters with their strong taste of the sea and their faint metallic taste that the cold white wine washed away, leaving only the sea taste and the succulent texture, and as I drank their cold liquid from each shell and washed it down with the crisp taste of the wine, I lost the empty feeling and began to be happy and to make plans."
Outside of being a briny, slippery vehicle of happiness, oysters are also the perfect protein. They're easy to eat.You don't feel heavy or stuffed after eating them.You can dress them any way you like, and you feel the taste of the ocean when you eat them.
And while we've all heard the warning: Only eat raw oysters during months whose names contain the letter r, and yes, fall and winter are technically oyster season, a good friend of mine always says there are three r's in refrigeration.The most important thing is knowing where the oysters come from,when they were harvested, and how well they were maintained before arriving upon your anxiously-awaiting palate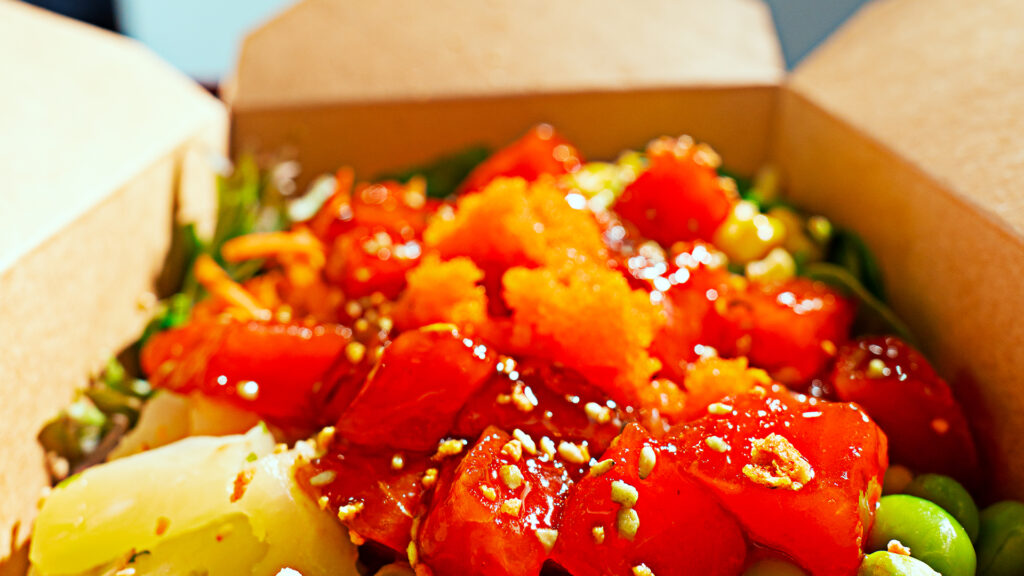 One of the fastest-growing raw trends is poké, as evidenced by the plethora of poké places that are popping up all over Central Florida, including Poké by Gochi, Tyler Chung and Kyoko Mamitsuka's newest raw concept.
Poké (pronounced po-kay and rhymes with okay) is a mix of raw cubes of seafood (usually ahi tuna or salmon) in a soy-based marinade. It's often garnished with seaweed, cucumber, avocado, or tobiko, and served over rice or greens. 
Ubiquitous in Hawaii, where you can pick it up in grocery stores and gas stations alike, poké's flavorful version of fast-casual cuisine has washed ashore in mainland America with abandon. Its popularity emerges from the meet-up of three powerful consumer trends: healthier food, customization, and the cultural love of eating from bowls. In fact, Kyoko says, "Fresh proteins and vegetables … it's practically guilt free!"
The appeal of raw food to her, specifically poké and sushi, is texture and taste. "I'm from Japan, so raw food is a big part of the culture. If anything is fresh, we eat it raw to really appreciate the ingredients," says Kyoko. 
What's more, a typical poké meal costs about half as much as a sushi meal, and it's an easy raw-food entry point for people who aren't sure they love eating raw.
Try Kyoko's favorite combination: Tuna marinated with poké sauce, cucumber, edamame, jalapeño, avocado, bonito rice seasoning topped with fried wonton, and spicy mayo.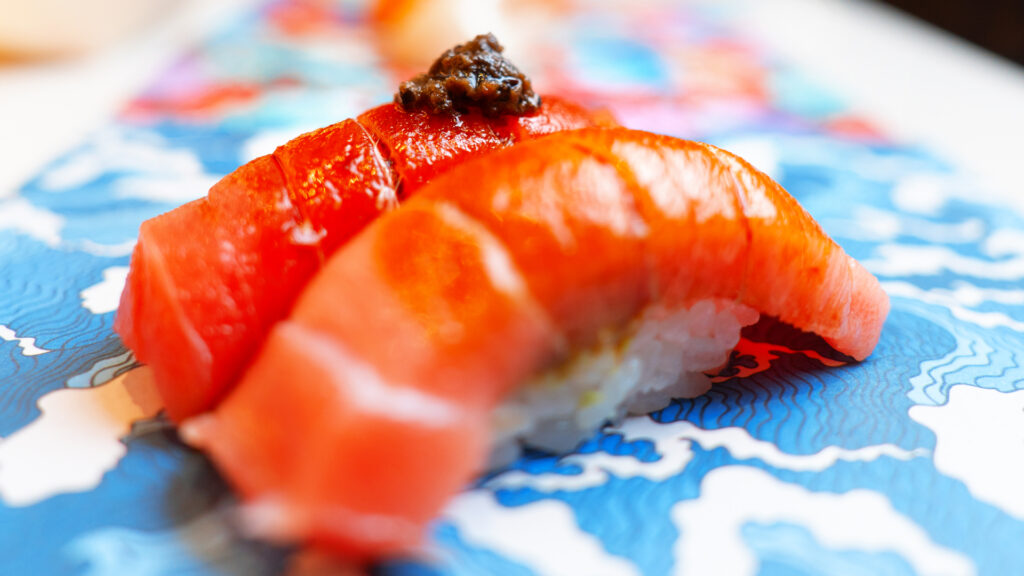 What's not to love about sushi? It's beautiful to look at. It sits lightly on the stomach, generating pleasant sensations of health and well-being. And it makes all manner of diners feel adventurous.
Winter Garden is blessed with several sushi options, including Poke by Gochi's sister restaurant,Gochi Sushi. However, the newest to the scene is Norigami.
This counter-focused sushi haunt debuted last November in Plant Street Market, just after Bruno's started shucking. Despite the fact that most seats are full on any given day, Norigami has gone largely overlooked by the foodie crowd. One word: don't. It won't be long before locals recognize this as an affordable spot for its quality sushi. Equally ideal for a date night or a random Tuesday.
There's a creative selection of crudo (the Italian and Spanish term for raw fish typically served as an appetizer) and every option is available as your choice of nigiri, sashimi, or temaki.
New to sushi? Try the Aburi, which is lightly torched for those who may be on the fence about raw. Anyone else would be remiss not to ask for the Omakase experience and let the chef take your palate on a 10-piece adventure.