Wake Me Up
Before You GO GO
How big is too big? Jen Dixon bellies up to find out.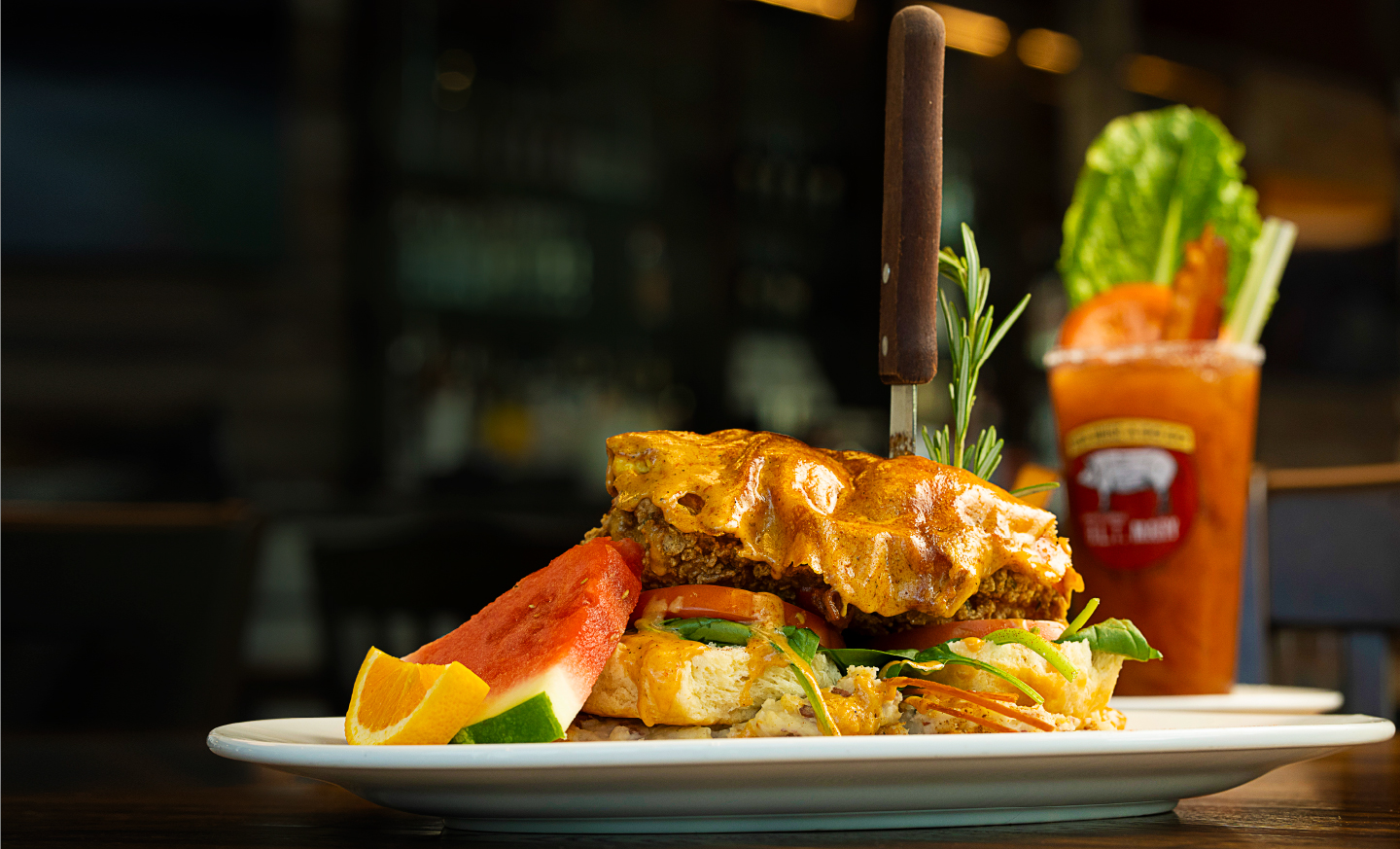 A banana flapjack as round as a pizza. A tower of chicken and waffles nearly a foot high. A Bloody Mary filling enough to be a meal. No, I wasn't dreaming. Hash House A Go Go is basically foodie heaven on Earth.
Did I know that ahead of time? Not really. You wouldn't expect paradise to come with a huge tractor in the lobby and farm signs on the wall. And yet there's something comforting in the vibe, with its quirky blend of contemporary and rustic elements.
What I also didn't know was that I should have packed an extra stomach.
I should point out that I can eat. I can eat big portions. I can eat fast. And I can eat spicy. So after glancing at the menu, I chose to rely on my server for suggestions. He recommended Andy's Sage Fried Chicken Benedict and Andy's World Famous Sage Fried Chicken & Waffles. 
So I did what any real food lover would do—I ordered both.
When Andy's Sage Fried Chicken Benedict arrived at the table, I second-guessed my judgment. It's a monstrous-sized dish of layered awesomeness. We're talking Grand Canyon on a plate. Served open-faced, you've got mashed potatoes, a split biscuit, fresh spinach and tomatoes, bacon, sage fried chicken, and scrambled eggs with a blanket of cheese and Chipotle cream sauce on top, held perilously together with a steak knife and a rosemary sprig.
It's a challenge to eat because of its sheer size, but the combination of flavors transported this comfort food fanatic into a state of euphoric bliss.
I was equally impressed with the Eiffel-Tower-sized chicken & waffles. Two sage fried chicken breasts piled high on top of a hickory smoked bacon waffle tower with hot syrup reduction and fried leeks, the dish was undeniably decadent.
Still, there was no finishing these two plates. I cried 'uncle' and asked for takeout boxes after just a few bites. And yet, delightfully, my family snacked on the leftovers for several more days.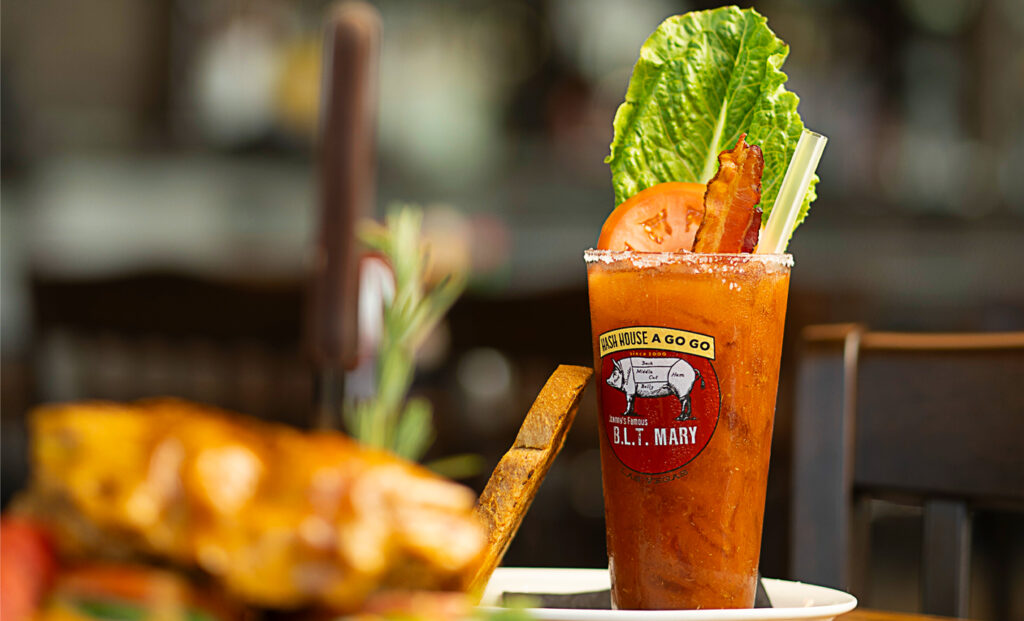 As for cocktails, don't pass up the Tractor Bar! I tried both a mocktail (Kiwi Watermelon Lemonade) and a cocktail (the Hearty B.L.T. Mary).   
The lemonade was refreshing, albeit a bit too sweet for my liking. The B.L.T. Bloody, made with an in-house mix, was amazing. Served with a tomato wedge and a lettuce leaf, plus a slice of toast on the side for dipping, the drink is perhaps a meal in itself. It had a kick but was not overly spicy.
Upon leaving, I stopped to chat up Tyson Bray, general manager, and learned that the new Winter Garden location stays open later in
the evening than the I-Drive location. A true benefit for those of us who are also theme park pass-holders. "We want to accommodate families who stay at the theme park to watch the evening fireworks and decide to grab a quick bite on their way home," says Tyson. 
You bet I'll return, with hungry friends and family providing the extra stomachs needed to share such ginormous deliciousness.