Mohr Magic, Bailey Bleu's, Shepherd's Hope and more!
Country music's new darling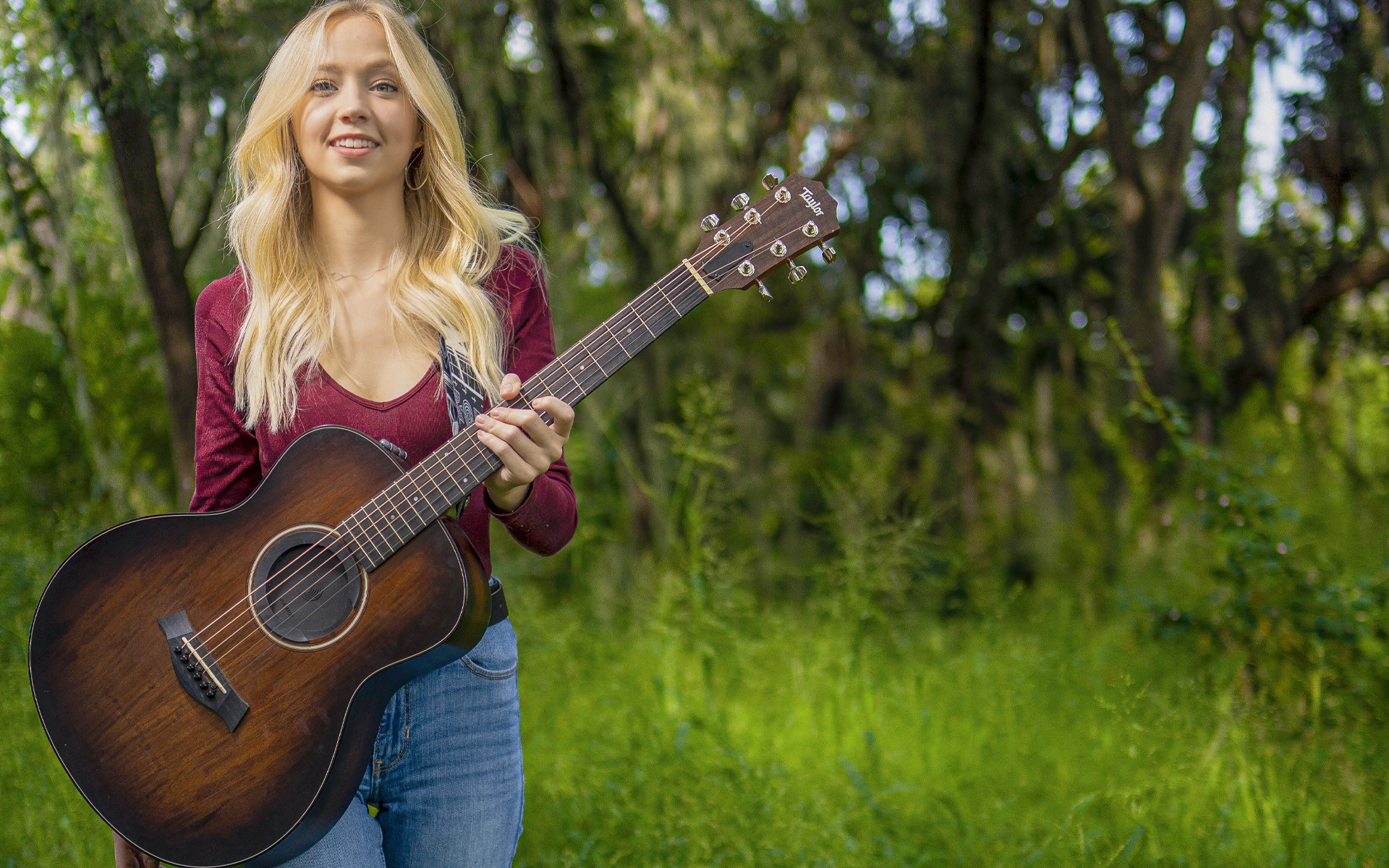 "As long as I can make music for the rest of my life, I'll be happy. Because of music, I fully know who I am."
In the world of country music, emerging talent often digs its heels in unexpected places. For Jordan Mohr, that happened in the cozy acoustics of her parents' bathtub, where her voice first found its wings. Her journey into country music, an unexpected turn from her musical theater beginnings, has brought her to one of the biggest moments in her career: the Josie Awards, hosted at the iconic Grand Ole Opry in Nashville. With her newest song release, "Break Up with Myself," and the support of her team, 19-year-old Jordan is poised to make a significant mark on the country music scene.
At the heart of her success lies a crucial element—her collaboration with the Dreamwalker Music Evolution (DME), a team that has played a pivotal role in shaping her career. Founded
by Michael and Caroline Walker, DME has not only transformed her music but also her outlook on the industry. "Working with DME has been a wild ride," Jordan enthuses. "We've become a family." Michael, with his expert guitar skills, has played an important role in helping Jordan hone her craft and fast-track her progress as a proficient guitarist. Meanwhile, Caroline, a lyrical genius, contributes by suggesting compelling song concepts and refining lyrics, making Jordan's music relatable and resonant with her audience.
Together, they've been the driving force behind her diverse music catalog, from the edgy and electric "Haunted House" to the bass-driven "Smoking Gun," and even the light-hearted "Holiday Boyfriend." DME's expertise has allowed Jordan to experiment with different sounds and styles, setting her apart and making her music accessible to a wide range of listeners."I always leave the studio on cloud nine, every week for two years. I never get sick of it," Jordan says.
As Jordan's musical journey continues, her most recent song release marks a departure from her usual sound, demonstrating her versatility as an artist. However, the pinnacle of her year is undoubtedly the Josie Awards. At this event, Jordan graced the stage, forging connections with fellow musicians at the revered Grand Ole Opry. This experience has been nothing short of transformative, providing her with fresh insights and renewed motivation to push her musical boundaries. Whether or not she walked away with an award, Jordan remains grounded and grateful for her musical journey, with her sights set on sharing her music with the world.
Upon her return from Nashville, Jordan reflects, "The Josie Awards were beautiful! Everyone was dressed to the nines. Although I didn't walk away with any awards, I'm incredibly honored to have been nominated."
In a world where dreams are often deferred or abandoned, Jordan's story is a testament to the power of unwavering determination, gratitude, and the unshakable belief that when you follow your heart, you're already living the dream. "Being rich and famous isn't my end goal. As long as I can make music for the rest of my life, I'll be happy. Because of music, I fully know who I am."
West Orange Junior Service League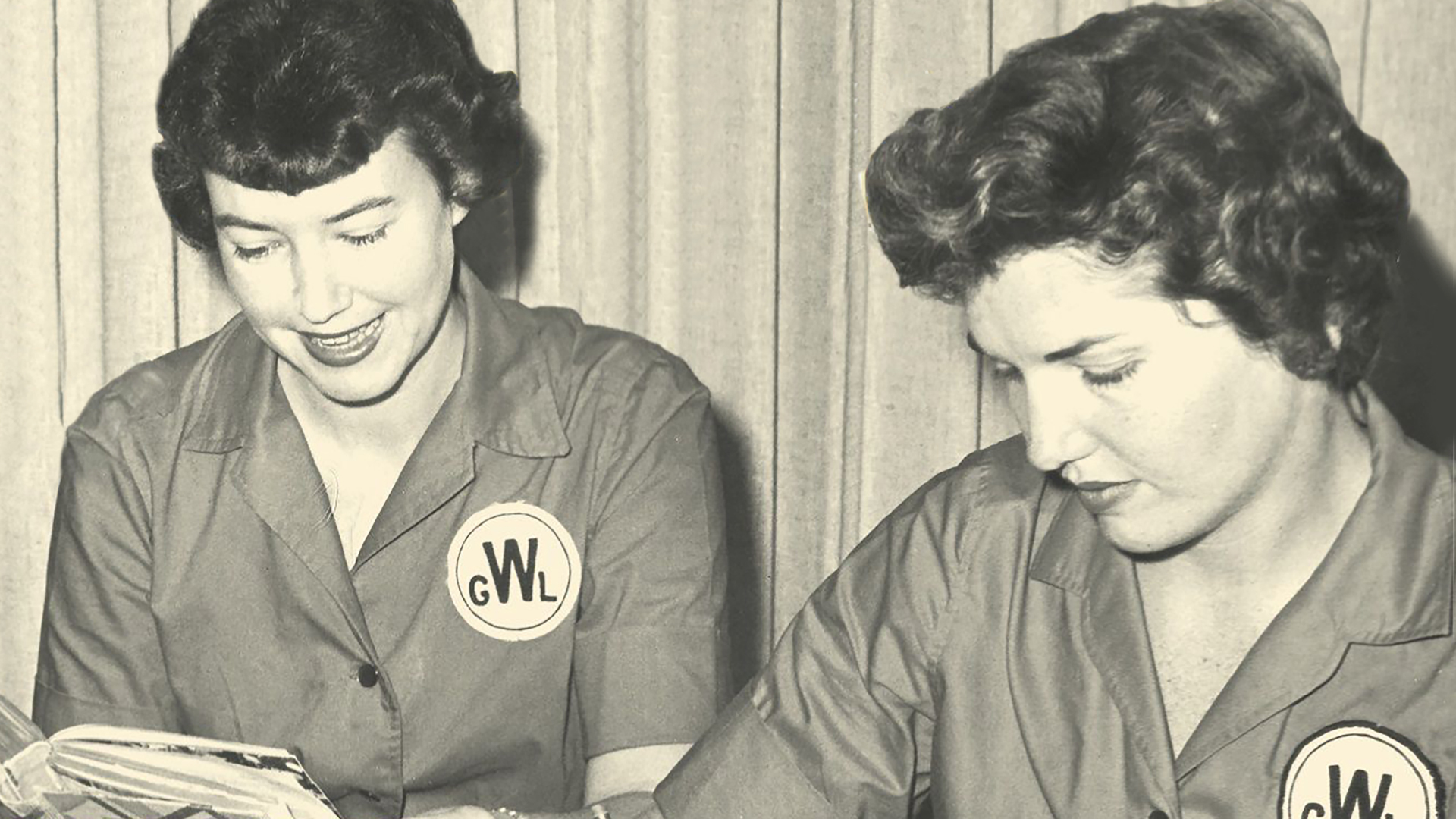 For over eight decades, the West Orange Junior Service League (WOJSL) has been a steadfast source of support in West Orange County. Established in 1936 as the Winter Garden Welfare League, this enduring group of women has consistently demonstrated their commitment to uplifting the local community. In its early years, the league played a pivotal role in founding a day nursery for underprivileged children, caring for over 70 youngsters for nearly two decades. When financial constraints led to the nursery's closure, WOJSL shifted its focus to support the construction of West Orange Memorial Hospital, a partnership that remains to this day.
The league's philanthropic efforts encompass scholarship programs, community outreach, and partnerships with local organizations. These women invest countless hours each year, embodying the spirit of community service, etching a lasting impact. The annual Debutante Ball, inaugurated in 1968, symbolizes their commitment to nurturing the next generation of community leaders.
In addition to their extensive endeavors, the WOJSL annually hosts a lively event that brings the community together: the Golf Cart Parade. Scheduled on December 2nd this year, the Golf Cart Parade has become a cherished local tradition that lights up the holiday season. It's a heartwarming display of creativity and community spirit that draws participants and spectators from all around West Orange County.
Bailey Bleu's Best Dressed Bleu Cheese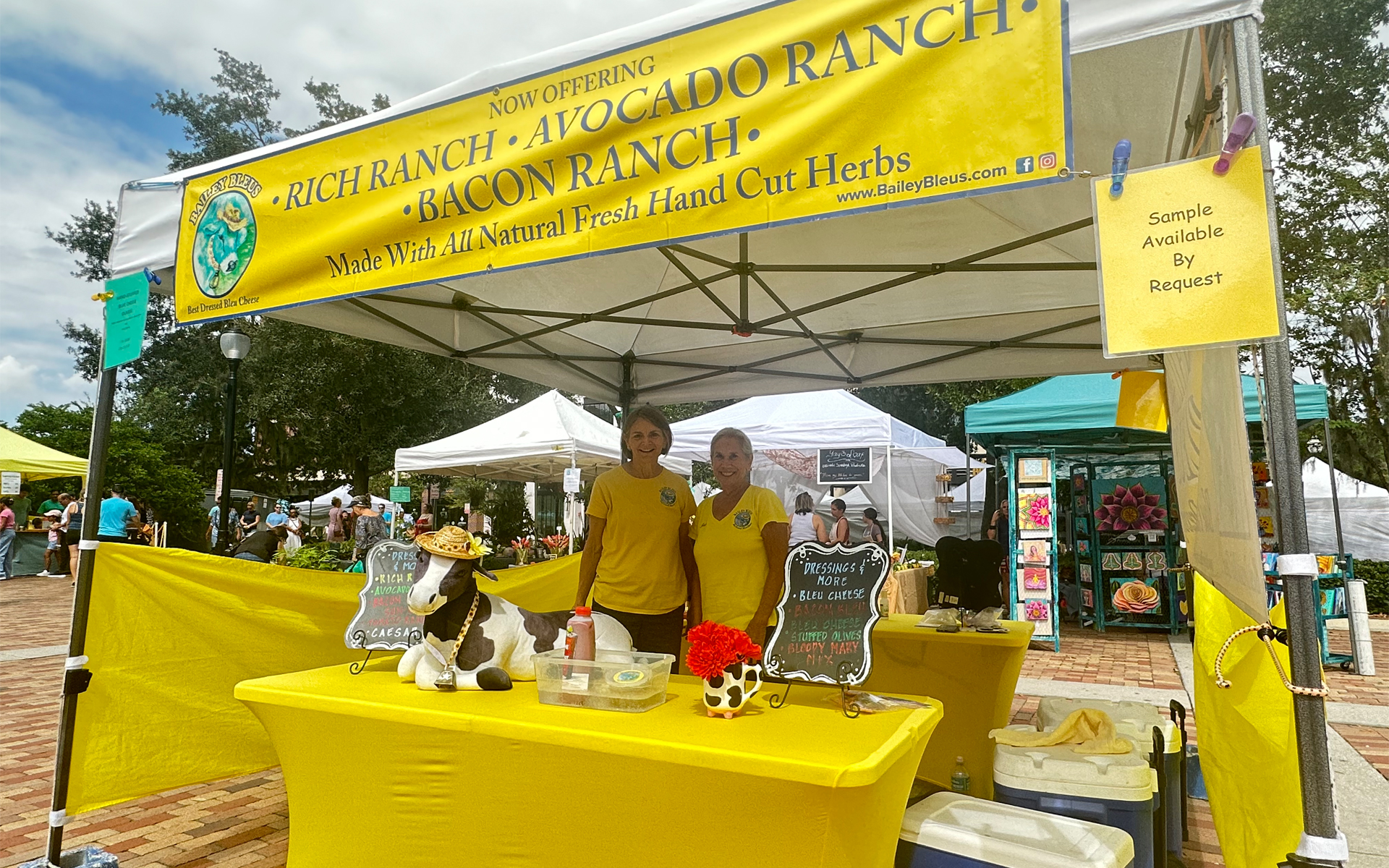 Phil Bailey, the artisan behind Bailey Bleu's Best Dressed Bleu Cheese, shines at the Saturday Farmer's Market. Seven years ago, Phil embarked on a quest to perfect bleu cheese dressing. Frustrated by store-bought options, he created a recipe that wowed his family at Thanksgiving.
From that first batch, Bailey Bleu's was born, guided by Phil's determination. Today, Phil's product line includes seven dressings, cocktail mixes, and stuffed olives.
Phil's secret to success? All-natural ingredients and a persistence to avoid preservatives. This dedication ensures freshness and delights customers who seek quality.
Beyond his delicious creations, Phil brings joy to people's lives. For him, every market day is about connecting with customers and bringing smiles to their faces. "Who can ask for more?" he says. His story embodies the market spirit, where artisans craft exceptional products and nurture genuine connections. Bailey Bleu's Best Dressed Bleu Cheese is a standout, thanks to Phil's passion to taste perfection.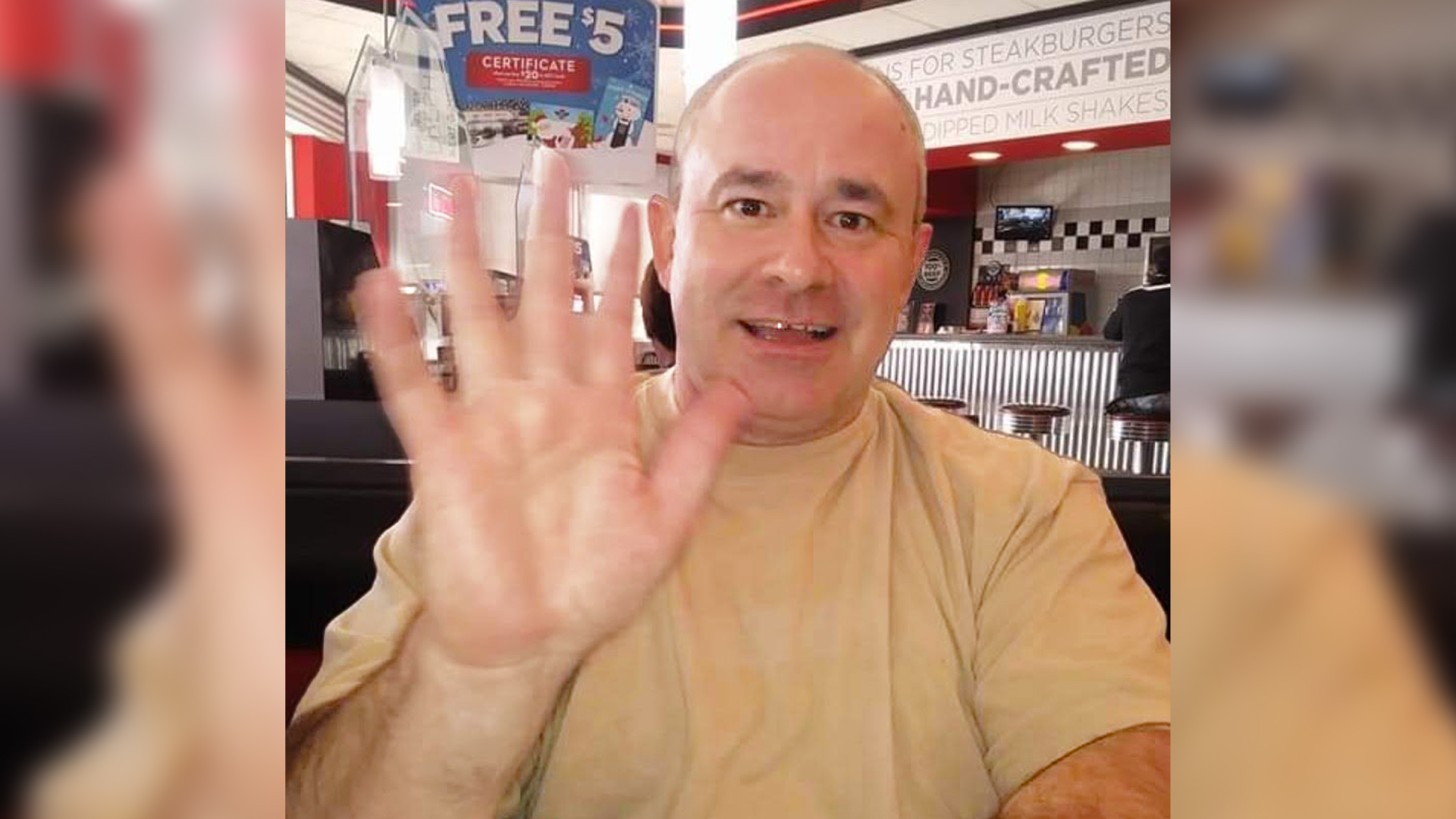 "When I first saw the specialist, I told him I couldn't pay. He said, 'Don't worry about it.' Those four words meant the world to me."
In Central Florida, where healthcare costs can be crippling for the uninsured, Shepherd's Hope emerges as a lifeline. This nonprofit organization offers free healthcare, transforming lives in profound ways. Meet William Rose, whose life took a remarkable turn thanks to Shepherd's Hope.
William's journey began with a desperate search for affordable healthcare. After losing his job and health insurance, he faced staggering private insurance costs. A friend mentioned Shepherd's Hope, leading William to them in his time of need. Before Shepherd's Hope, William battled severe stomach pain, fever, and fatigue. Receiving the misdiagnosis of a minor ailment, he grew progressively worse. At Shepherd's Hope, he received a life-saving diagnosis. The dedicated medical team's intervention saved his life and provided him a new lease on life. William says, "When I first saw the specialist, I told him I couldn't pay. He said, 'Don't worry about it.' Those four words meant the world to me."
Shepherd's Hope isn't just about medical care; it's about compassion. Volunteers cared for William's emotional well-being, allowing him to focus on his family and to rebuild his life without financial burdens. Shepherd's Hope even assisted him in finding affordable insurance upon re-entering the workforce.
Today, William passionately advocates for Shepherd's Hope, emphasizing its lifesaving mission. He reflects, "I was merely getting by. Now, I live. I can provide for my family, and as a man, nothing is more important. Don't wait until your health becomes life-threatening—go to Shepherd's Hope right away." Shepherd's Hope offers more than healthcare; it offers hope and resilience, empowering individuals like William to thrive. It's a corroboration of the community's power to make a difference, offering healing and second chances.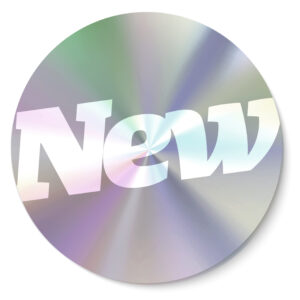 'Tis the season…so let's celebrate the achievements of our beloved locals.

Shout out to Andie L. Smith (@andiesmithbooks) a YA novelist from Winter Garden, who published her first book, Lucky Enough, on October 23. It's about a young girl who loses her father and aims to navigate the ongoing battle of her grief, friendships, and relationships, all while trying to make it through high school.

A great holiday gift for the avid reader in your life. Congratulations to Allison Goldenberg. Her passion project, Square the Love, took 78 crochet squares from around the world and wove a beautiful blanket that was donated to a breast cancer fundraising raffle.

Speaking of new things to rave about, stop by the new The Spice and Tea Exchange (@spiceandtea.wintergarden) to say hello to owners Bill and Linda Files and check out their fabulous selection.

Looking for new pizza options in WG? We've got you covered. There's customizable fast-fire'd pizza from Blaze Pizza (@blazepizza) located at 13599 W Colonial Drive.

There's also Fire & Knife Pizza (@fireknife.pizza) a new family-owned pizzeria and market at 13848 Tilden Road!

Craving tacos? Check out Lime Fresh (@LIMEfresh), the infamous taco spot in South Beach that's expanded to Flamingo Crossings.

San Jose's Original Mexican Restaurant (@sanjoseoriginalmex) has officially opened its sixth location in Windermere. Of course, our hearts belong to the WG location on Marsh Road.

And lastly, we're very excited to try out the so-new-it's-not-even-online-yet X Sushi at 1201 Winter Garden Vineland Road. That scallop carpaccio has us drooling, and their Nigiri and Sashimi options look promising!
Share Your Local Good
News

!