A pair of creative homeowners with diverse cultural interests transform a 1920s Spanish Eclectic home into a historically relevant showpiece.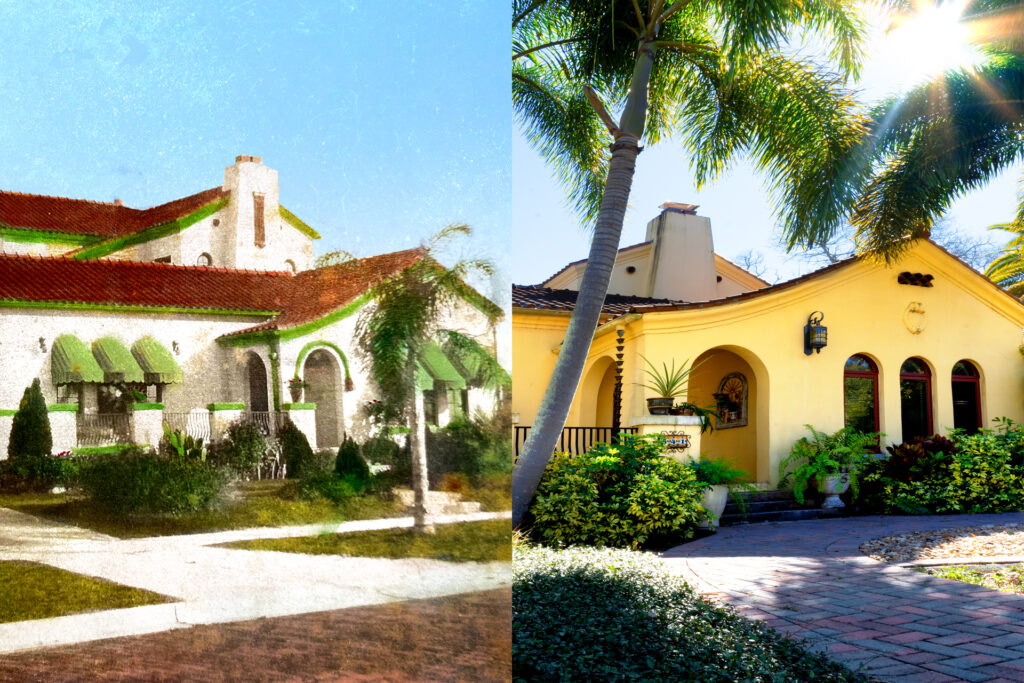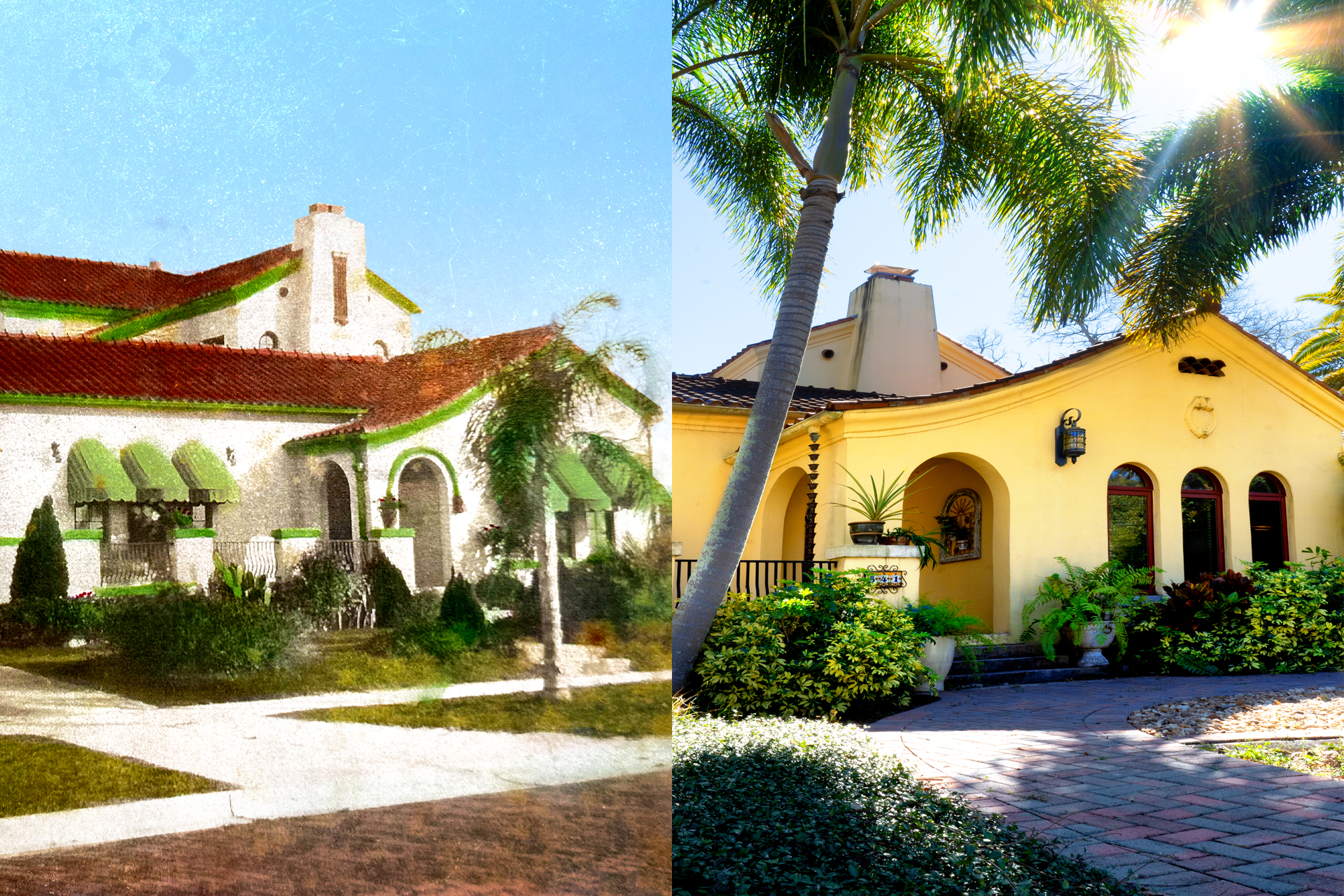 Mike Lutz and Stasha Boyd may very well be Winter Garden's most interesting couple. Professionally speaking, their award-winning work with well-known museums and attractions such as Mount Rushmore National Memorial and Kennedy Space Center is in high demand. A new side project will bring audio descriptions to local live performing arts centers, including Dr. Phillips Center for the Performing Arts and Garden Theatre. Invitations to their intimate, yet always entertaining dinner gatherings are highly sought-after affairs. And for architecture buffs, their home is an elegant homage to a pioneering female architect and Spanish Eclectic design.
And almost every single one of those started with these five words: 
How. Hard. Can. It. Be.
Stasha laughs. "That literally defines our entire lives—our marriage, our career, our home."
"How hard can it be?" is what Stasha thought when she and her mom first stumbled upon the For Sale By Owner sign at 541 N. Boyd Street in 1999. After years of neglect, the home was in serious need of some love and care. "It was a mess, but it was gorgeous. Even run-down, I could see the potential," Stasha recalls. 
Mike was less enthusiastic at first. "The bones were there, but what did we know about renovating a house? Nothing! We were in our early 30s and married less than four months, but Stasha absolutely fell in love. But when her father, who was a builder in Ocala, gave his stamp of approval—and agreed to help with the renovations—it was a done deal. I just rolled up my sleeves and got to work."
In April 1999, Stasha and Mike moved into the house, sans air conditioning, and began the necessary repairs to make the main house habitable. "At some point in the past, the front windows had rotted out of their sills," Stasha recalls. "The previous owners had just glued panes of glass in the frames, so you couldn't even open the windows. The plaster was damaged; the electric was suspect; and every room was filled, floor to ceiling, with a wide array of unusual items, to put it mildly.
It took four months of cleaning, painting, fixing the electricity and plumbing, and adding AC, to make the house fully functional. It would be another six years before the couple would begin further renovations in earnest.
No Place Like it
Enveloped in rich hues of red and sage, the home issues a full-throated rebuke to the current trend of neutral beige and open floor plans. Instead, Stasha and Mike are connoisseurs of historically accurate, yet daringly beautiful design.  An eclectic mix of furnishings and family heirlooms lend interest to every corner. In short, it's a knockout.
As is the conversation.
Indeed, two hours with Stasha and Mike weaves frenetically between colorful anecdotes, historical facts, and delightful memories. Their animated banter is a pantomime of love, laughter, and dizzying detail; what bubbles forth is a passionate story of a home—and life—well-loved.
"The house was originally designed by Ida Annah Ryan, and what a story she has," says Stasha. "She was the first woman to receive a Master of Science in Architecture from MIT and the first American female architect and yet, after graduating, she couldn't get a job in Massachusetts because women weren't allowed to have a business license at that time. She eventually moved to Central Florida, becoming Orlando's first female architect, and went on to form Central Florida's first female-owned architecture practice with Isabel Roberts. What's interesting about Isabel is that she was one of Frank Lloyd Wright's draftspeople. These two women… they're just so fascinating."
Indeed, Ida Ryan's indelible footprint is all over Central Florida. Best known for designing the original Lake Eola Bandshell and the Amherst Apartments, the Lutz-Boyd house is a hallmark of her design aesthetic. Unique to the area, the Spanish Eclectic beauty was commissioned and built by Lester Austin, Sr. one of Winter Garden's original produce farming families.
Stasha and Mike's enthusiasm extends far beyond pioneering female architects, however. There isn't a single nook in the home that doesn't have a colorful backstory.
Take, for example, the light fixtures in the entryway and living room. "These three light fixtures are all original to the house. When we first bought the house, I thought they were brown, but during the renovation, we took them down to be rewired and cleaned and they're an absolutely stunning mix of metal and glass."
Other original details include the flooring, the fireplaces, and the crown molding. "Real plaster molding," Mike says. "You don't see that anymore; they're virtually irreplaceable. That's one of the challenges of an older home. Finding contractors who still work with plaster and lath, it's almost impossible. Which is why it's so important to maintain them as best as we can."
In the dining room is a framed sketch by local artist Rod Reeves, who also happened to be a close friend of Neil Austin, one of Lester's two sons. Originally drawn in 1983, even the print uncovers clues to the home's lively past. "As you can see, when Rod drew this picture, it still had the original casement windows in it. So, at some point between 1983 and when we bought it in '99, is when they took those windows out and glued the replacements into the holes. Oh! And another clue that we can see from this print is the stained glass. We have gorgeous stained glass windows in the bedroom and in the stairwell, and those aren't in Rod's drawing, so those were added some time between '83 and '99."
And then there's the story of the broken doorknob. "This door is original to the house, and so is the doorknob. It has been broken forever, and we never fixed it. We won't actually because it reminds us of It's a Wonderful Life.  It's one of our favorite movies; we watch it every Christmas. But in the movie, every time George is running up and down that stairwell, the banister knob always comes off. All the years they worked on that banister and it never gets fixed. That's our doorknob. We can absolutely fix it, but it's a reminder of what the house was like when we moved in. It's quirky and not everyone gets it, but it means something to us," Stasha says.
Indeed, there are hundreds of other details that bear significance to Stasha and Mike. In the kitchen hangs citrus labels from the Austin family's produce farm that Stasha got from the Heritage Museum. The bathtub they salvaged from the house that was torn down to build city hall. The bar on the back patio built by Matthew's Hope. The piano belonged to Stasha's mother. The antique radio is her grandfather's. The guitars are Mike's, collected over a lifetime, a proverbial nod to his passion for music.
Mike adds, "There's another little oddity in the house that you'll notice—all the doors are two inches short. At some point in the seventies, they had covered all the floors with green shag carpet. We found remnants during the renovation, and you can still see tack marks along the edges of the floor. Somebody obviously couldn't stand the doors brushing on that shag carpet, so they cut two inches off the bottom of all the doors. We could replace them, but why? It just adds to the charm."
"About charm," Stasha segues."I sort of define charm by what it is not. Charm is not about impressing. Houses with charm don't say, 'Look at me!' They say, 'Live in me. Sit down, have a drink, stay a while.' That's what we wanted this house to be… a place to gather and linger. It's what we love most about living here… the house just feels like it was built for entertaining," Stasha says with a smile. 
"People always tell us, 'Oh, your home feels so warm and welcoming.' And that's by design. It works because of the choices we made. Each room has its own vibe, but they flow organically from one room to the next. It doesn't feel disconnected. It feels like a hug from a friend. Warm, welcoming. It's the way "home" should feel."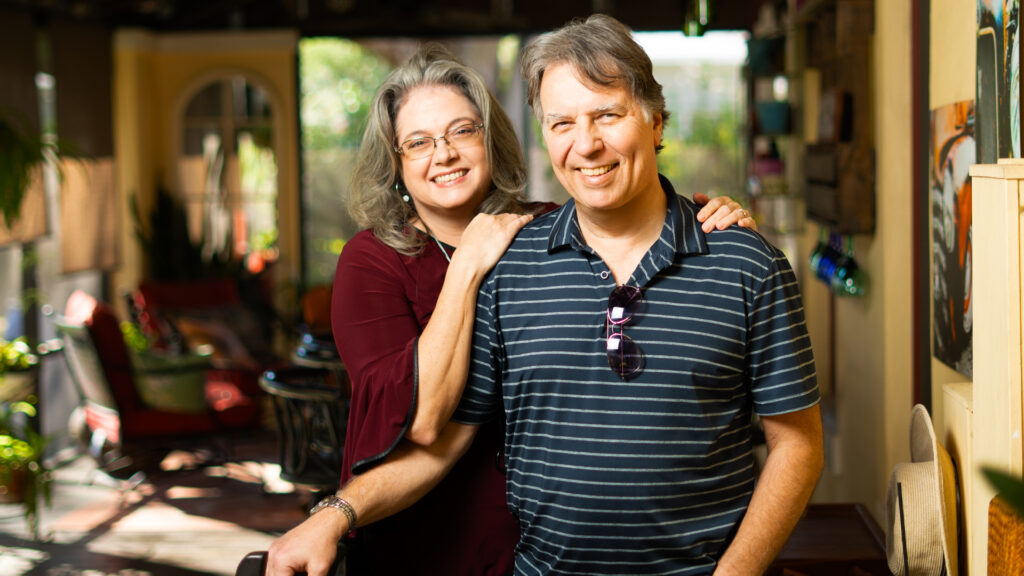 Houses with charm don't say, 'Look at me!' They say, 'Live in me. Sit down, have a drink, stay a while.