Tarin Scarbrough gets the juices flowing with the help of some friends.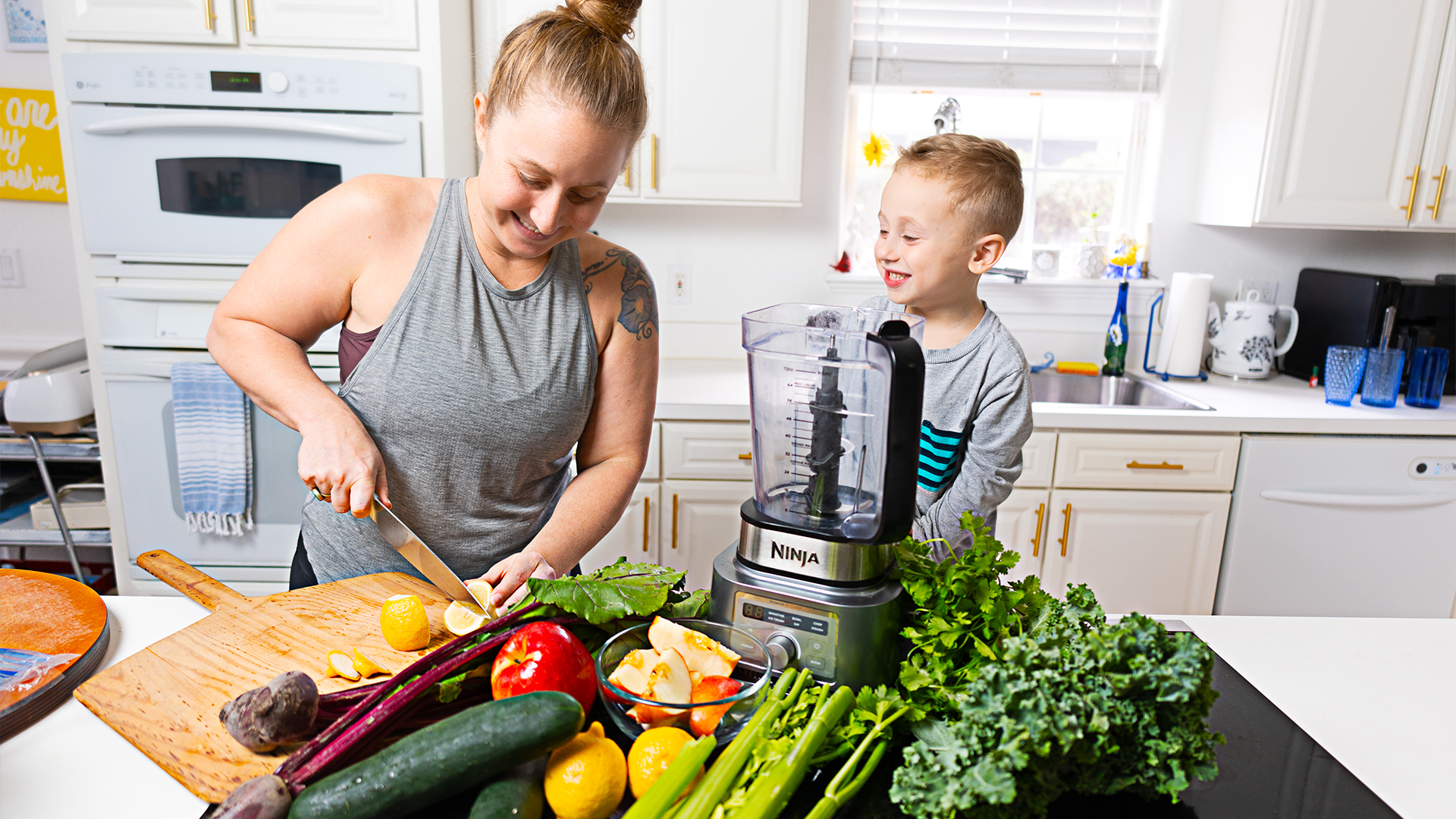 Let's be honest: my body is reeling. It's easy to blame the holidays, which really should just be considered sugar season given all the carbs, sweets, and alcohol consumed— but it probably started long before. So like most of you, I'm starting the new year with all good intentions to do better.
In an effort to cleanse the body, many of my friends recommended introducing juicing to my daily routine, which feels very daunting. I imagine "juicers" waking up to the sunrise, doing yoga on the beach, then lounging in a hammock— which is not me. But given our close proximity to fresh fruits and vegetables (Hello Saturday Farmer's Market), and the good-natured pressure of my friend and avid juicer, Michelle Chapman, I've agreed to dive into the subject and attempt to assimilate into this highly acclaimed lifestyle.
I'm not going to lie— juicing is a polarizing subject. Some experts say there are no health benefits, while others swear by it. Weight loss is often a goal, but the reasons to juice often go beyond that. We often see the words "detox" and "refresh" or "recharge," as well as hearing about decreased inflammation and elimination of skin issues. I personally believe in the healing power of food; I can see the appeal of incorporating more fruits and vegetables in lieu of poor-choice meals, but I want to be able to test the waters and not be restrictive.
Michelle, who happens to own Central Florida Power Yoga, says, "I always feel my best when I start my day with a juice. I see a huge difference in my digestion and skin when I consume fruit/veggie juices before 12 pm and then eat meat and other foods later in the day." Which explains why the experts say to make it a gradual change, rather than a long-term crash diet. Start slow and consume juice with other foods to give your body the benefits, but also to not leave you feeling hangry and irritable.
Juicing isn't just for adults either. You are replacing processed and unhealthy foods with fruit and vegetables for the rewards; children could be just as open-minded to juicing! Michelle agrees, and now juicing is an everyday norm for her and her 4-year-old son, Brad. "I love to juice with my son. I normally let him pick the different fruits and veggies he wants that day. Not only is it a fun activity we do together, he is always excited to drink his juice because he made it himself."
If your resolution is to start making healthy conscious choices, or get your kids off their tablets, juicing can get your family excited about food and offer a new activity for everyone to enjoy.
So where do you start? Michelle's favorites include lemons, cucumber, any greens, ginger, apple, and jalapeño! Her secret weapon is 100% celery juice. "It's an amazing reset for your liver. It gives you so much energy and always feels like a total body reset!"
Or, you can wing it like I do and just browse the Saturday Market, grabbing whatever looks interesting. 
Short on time or creativity? Don't panic. Our local spot, Press'd Juice, is a great resource for fresh juices and smoothies. Currently located at Plant Street Market, Press'd will be expanding in 2023, taking their cold-pressed juices, immunity boosters, and ready-to-eat vegetarian food options to a new location on Plant Street. Meanwhile, you can bet I'll be taking advantage of their personalized 1-7 day cleanses and freshly made smoothies to kick start the new year. If it's your first time, though, I recommend Dean's Jet Green or Nutty Cacao.
This year, whether you're looking to heal your body and gut, spend more time in the kitchen, or find more ways to get your kids to get vitamins— there are so many ways to get fresh fruits and vegetables into your system. Bring out the best in the fruits and veggies, and they will bring out the best in you!