Darlene Vance took her first swimming lesson at age 57. She's now an avid swimmer, inspiring her 19-year-old daughter, Taylor, along the way.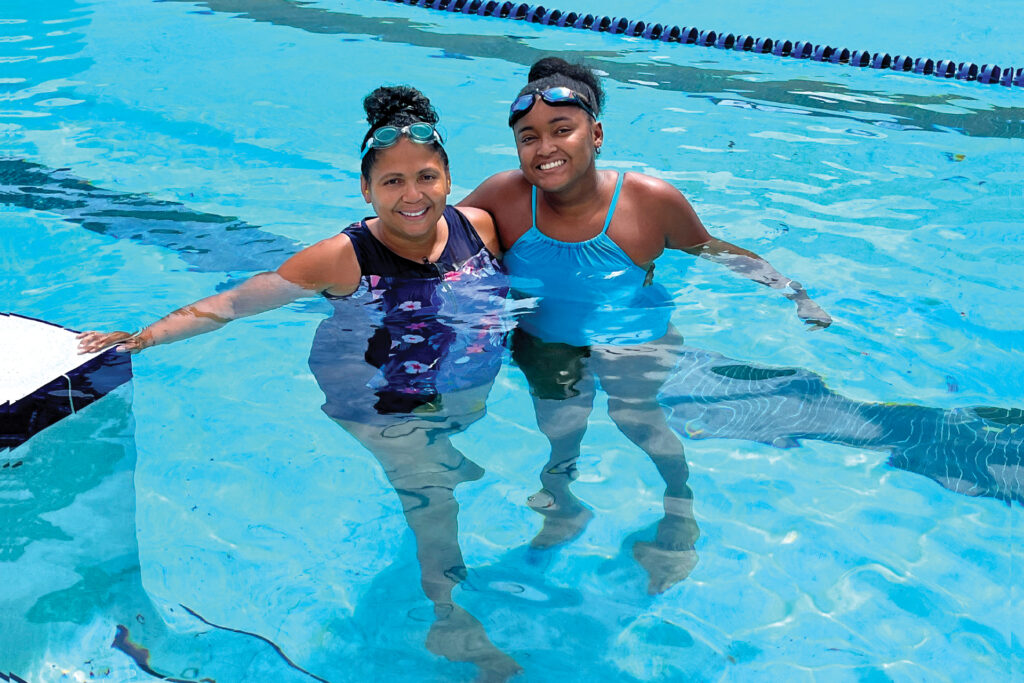 Darlene Vance's first 57 years had been solely land-based. The Winter Garden resident was active in other ways, raising a family, spending time with her grandchildren, volunteering. None of this required full submersion in water, which suited her just fine.
For Darlene, the thought of going underwater had always terrified her. What if no one noticed she needed help? On top of that, she had been in several car accidents. "The first accident left me without feeling in both legs. Rehabilitation took a long time, and I was finally at 80% after several surgeries." Just as Darlene had conquered getting behind the wheel again, she got hit yet again while waiting at a stoplight. "Recovering from this accident took its toll on me. With age, the challenges proved to be greater and more involved with even more rehabilitation. I had rotator cuff surgery on my right arm and couldn't use it for three years. In addition, during this time, I also lost part of my left leg."
And yet, even as Darlene fought her way through recovery, she kept encouraging her daughter, Taylor, to swim. Taylor, however, refused. "It's not that I didn't want to learn to swim, but I wanted to do it with my mom," the 19-year-old says. "I was not going to learn without her, period. Plus I had other activities going on during that time, like dancing, singing, and being in the Girl Scouts."
But Darlene was determined that both of them would take the plunge. "This is the year we learn to swim—no excuses. That's what I said to Taylor.And thanks to the Roper YMCA, we made it happen," she says with a smile.
She also credits her physical therapy for igniting her passion to swim. "I was doing aquatic therapy at the National Training Center for Physical Therapy. I wasn't swimming, but I enjoyed the feeling of the water.
My injuries make exercise challenging, but in the pool, I am weightless. I can do so much more. When therapy ended, I started looking for places closer to home, that Taylor and I could both go to, and the Y was at the top of the list. I had already signed us up before I told Taylor we were doing it," she laughs.
For both Taylor and Darlene, the innovative approach at the YMCA made the process virtually seamless.
"We had a few instructors, and they each offered a different perspective on swimming, which was helpful for both of us. I appreciated their encouragement and positive reinforcement; I felt like I had a whole cheer team! And watching Taylor take to swimming … that was probably the best part for me."
Taylor adds: "Our instructors were so patient, and I learned how to swim in just five days! I still have a ways to go, but I can float, which is incredible. And now I'm working on breathing."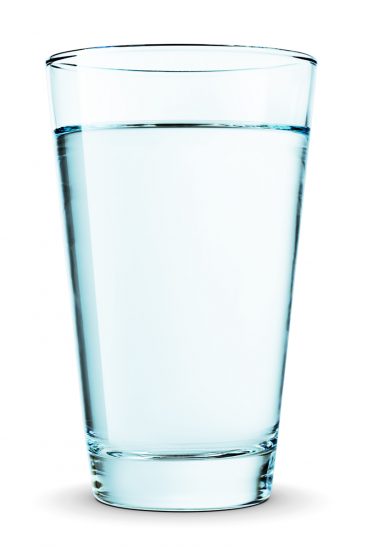 When it comes to cooling off, swimming might be top of mind, but don't forget the other kind of water… the one you drink! When temperatures begin to swell, it can be challenging to gauge just how much fluid your body is losing. Staying adequately hydrated is essential to the cooling process, so now's the time to double up on your water intake. Don't wait until you're thirsty to drink. Instead, carry a water bottle and try to drink at least 8 ounces every hour. A gallon a day is a great target! And no, iced coffee or soda doesn't count. Plain water is best, but hydration multipliers are great additions, as are hydrating foods likes watermelon and cantaloupe. 
So how can you tell if you're becoming dehydrated, or at risk for heat stroke? Symptoms include extreme thirst, dry mouth, dry skin, headache, dizziness when moving from sitting to standing, less frequent urination and dark yellow urine when you do urinate, fatigue, and confusion or irritability. Find a cool place to rest, preferably inside, and wrap a cold, wet towel around your neck. If symptoms persist, seek medical help.
of all Americans either can't swim or don't have all 5 of the basic swimming skills.
SOURCE: redcross.org
The average number of people in the US  who drown per year. That's an average of 10 fatal drownings per day.
SOURCE: National Drowning
Prevention Alliance
nonfatal drownings annually. Nonfatal drownings can cause serious health problems, including brain damage and disabilities.
SOURCE: CDC.gov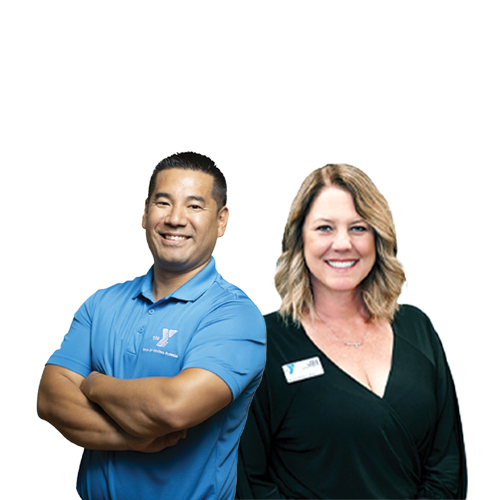 Justin Higa, Roper YMCA Executive Director, and Kelli Garcia, Deluca YMCA Executive Director, splash into the deep end of safety.
Why are water safety and swimming instruction so important?
With pools, lakes, and beaches surrounding us, it's no surprise that Florida leads the country in drowning-related deaths of children ages 1 to 4. Kids are naturally drawn to water, and it is critical that they are introduced to the proper water safety concepts and skills. These devastating statistics have worsened during the pandemic all across our community, especially for children in marginalized and under-served neighborhoods. The good news is that drowning is preventable, and the Y is committed to helping keep kids—and adults!—safe in and around water.
Why should adults learn to swim?
Simply put: It is a life skill. Swimming is the only sport that can save your life. Conversely, not knowing how to swim is detrimental. According to the CDC, there are 3,960 drownings every year. That's an average of 11 deaths per day. If you're Black or live in a low-income community, the statistics are much higher. It is not unusual for an adult to not know how to swim or to seek out swim lessons, even later in life, because they recognize the necessity of this life-saving skill.
Starting something new as an adult is always challenging, but swimming also happens to be fun. Having this skill set in your back pocket opens you to the adventures life has to offer without living in fear.
How is it different teaching an adult to swim vs. a child?
Teaching an adult to swim is different in several ways. The approach involves more open communication and discussion, understanding their fears, concerns, and motivations, and adapting the teaching methods to suit their individual needs and learning styles. Physically assisting adults in the water also requires different techniques and considerations due to their larger size and different body mechanics compared to children.
There is still time to register, so if you know of a family that can benefit, please contact the Roper YMCA at (407) 656-8816.