On the Record with Mayor Rees
No one knows Winter Garden better than Mayor John Rees. But how well do we know him?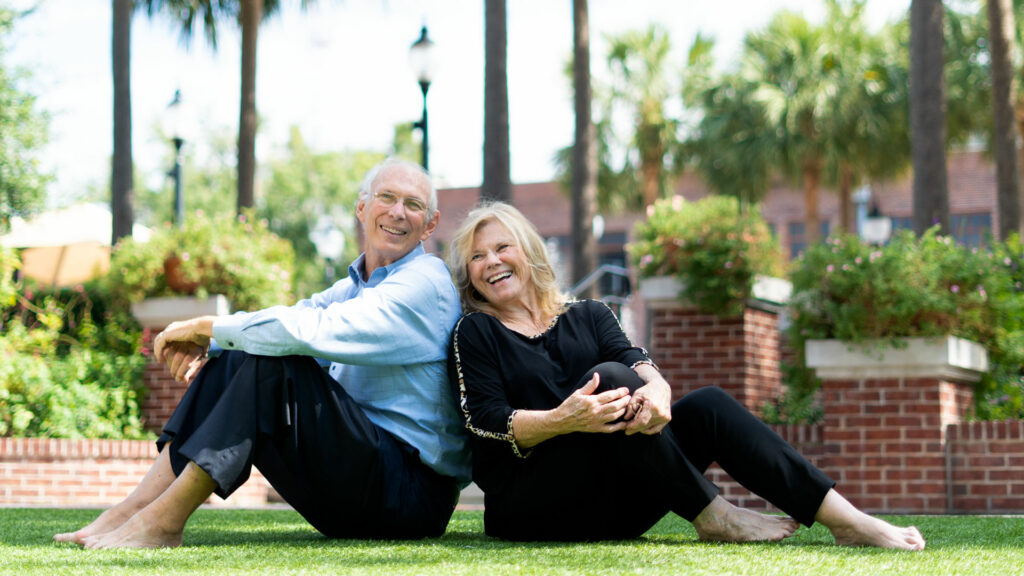 Winter Garden native John Rees has spent his life working, playing, and serving our community. Yet many new to town never have the pleasure of his acquaintance. A true southern gentleman, always quick with a laugh, who loves a healthy debate but doesn't suffer fools. A man who rises each day with a grateful heart for the city he has helped nourish and cultivate for more than 30 years. A man who knows that community is better when we do it together. We asked John about gratitude, and he imparted the wisdom of a mayor, a grandfather, a local, and a kindhearted human being.
What does gratitude mean to you?
Being grateful and kind. Returning kindness to others.
What are you most grateful for?
The good Lord sending a cute 15-year-old girl into my life back in 1965. Linda and I have had 53 blessed years of marriage.
What mayoral experience are you most grateful to have had?
Working closely with thecity manager to ensure the success of our city.
What non-mayoral experience are you most grateful to have had?
Graduating in 1971 from the University of Florida in the gym where I played for the state basketball championship as a senior at Lakeview High School. Also, when Silver Springs Citrus was purchased by Toyota, it opened up a whole new world.
What was your favorite moment of this year?
Having our grandkids pull the switch to Light Up Winter Garden.
What are you most proud of yourself this year?
Throwing batting practice to our 15-year-old grandson and walking 15,000 steps per day.
What's the best advice you've received recently?
To stop walking 15,000 steps per day.
What's one thing that made you smile recently?
The crazy things pets do. Every day, it makes me smile.
What is one small victory you had this month?
Cleaning three yards after Hurricane Ian and getting a tree off of the roof.
What's one thing you do really well?
Math.
Name someone in your life (not a relative) you are grateful for.
Pastor DeShay, who married us on Sept. 9, 1969, and baptized my sons and me at First Baptist Church.
What book changed your life for the better?
The Bible.
Who makes you feel loved and why?
My wife, Linda; sons, Johnathan and Justin, and grandkids, Emily, Madison, McKenzie, Morgan, Abigail, and John. The true enjoyment of each others' company and willingness to do anything for each other.
Name someone who goes unnoticed but deserves recognition.
Nancy Barber and Amanda Booker
Name an extraordinary act of kindness you witnessed recently.
Fred and Sue Crabtree providing financial assistance for cancer patients.
Name one thing you are grateful to have.
My health.
Name something positive in your life that you didn't have a year ago.
Vehicles for our granddaughters in college.
What person in your past are you most grateful for?
Dr. Albert Gleason. He delivered me as a baby and took care of me until my 60s.
What risk are you most grateful to have taken?
Leaving a secure job to start a 43-year career at Silver Springs Citrus.
Name something in nature that you are grateful for.
The one-legged sandhill crane that I care for.
What challenge are you grateful to have overcome?
Public speaking has become easier.
What's one thing someone told you about yourself that you never forgot?
As a young boy, my father told me, "It's better to keep your mouth shut and let people think you are a fool than to open it and remove all doubt."
Describe a smell that always makes you smile.
Orange blossoms and a citrus plant feed mill.
Describe something weird or unexpected that brings you joy.
Hiding and scaring the grandkids as I did with our two sons.
Name five things that make you laugh.
Kids, pets, dumb comedy, conversations with family, and friends
Describe the last time you truly felt at peace.
Right now.
List five people you are grateful for and why.
1. John and Marjorie Rees, my parents, for the positive upbringing.
2. Fred and Laura Johnson, my wife's parents, for life-long lessons and work ethic.
3. Bill Youngblood for what he taught me in business.
4. Will Wiener of Toyota, a genius who constantly challenged me.
5. Pastor Tim Grosshans for being such a positive influence and encourager in our lives, and Pastor Reynold Lemp for providing a place for teenagers on Friday nights.
List 10 things people don't know about you.
1. I like quotes like, "It's amazing what can be accomplished when you don't care who gets the credit."
2. I played the trumpet.
3. I wore bellbottoms and platform shoes to work.
4. I once had long, thick, black, wavy hair.
5. I love creating and analyzing spreadsheets.
6. I'm very hyper and have an overabundance of energy.
7. I also do not sleep much.
8. I loved to water ski.
9. I have coached Little League baseball, Pop Warner football, YMCA basketball, and soccer.
10.I'm passionate about animals and nature. More than once, I've stopped people from cutting down trees.
List 5 things that make you really happy.
1. Being born in the USA.
2. Family activities, and making my beautiful wife happy.
3. Good debate.
4. Going to church.
5. Working outside.