Orlando Outdoor Living is changing the way you enjoy the outdoors
with beautifully designed and engineered outdoor living environments.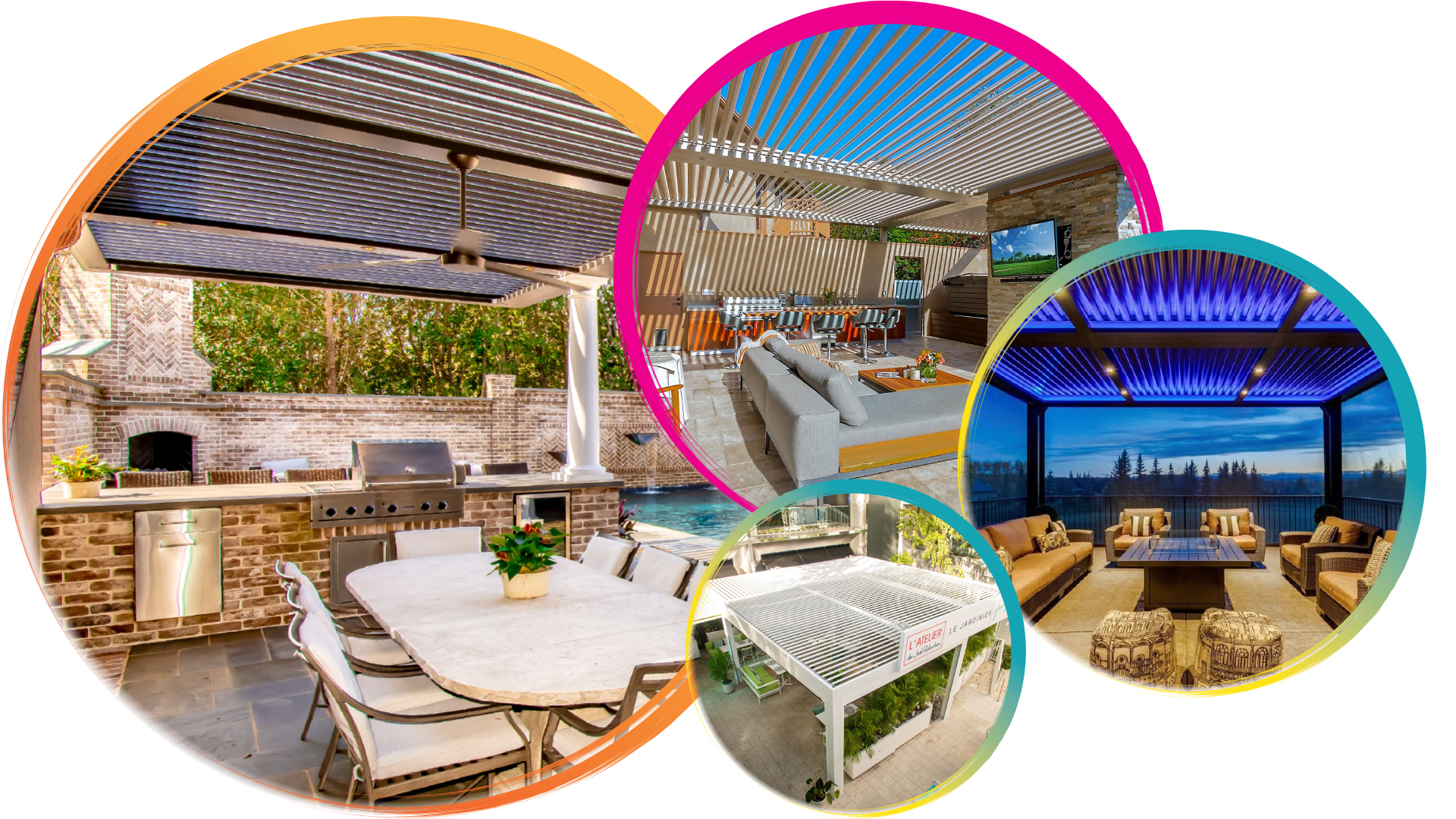 These are not the pergolas you see on every homebuilding show on TV. Orlando Outdoor Living pergolas are not even made of wood—though they can certainly be designed to look just like it. No. Every pergola is custom designed to fit each individual installation. They're manufactured out of aluminum and engineered to meet strict hurricane wind codes. That means they can withstand winds up to 150 mph! Sounds like they're tailor-made for Florida, doesn't it?
Plus, there's more to these pergolas than meets the eye or the wind. The louvers that make up the roof systems on Orlando Outdoor Living pergolas are designed to move. That's one of their huge advantages. Sensors automatically open and close the roof systems at the first signs of rain. When the sun gets too hot or changes direction, the sensors adjust to maximize shade or let in more sun. If winds become a problem, the louvers can also adjust for that.
Al Villamil is the owner of Orlando Outdoor Living and he tells us why. "This company is all about making the most out of every outdoor space we touch. We want our clients to enjoy their backyards on rainy days, sunny days, every day. Our pergola product is the only thing that really makes sense in Florida, exactly because of how it works."
That's how it began. But that is only part of the story, today.
In the beginning, most of Orlando Outdoor Living's calls were for coverage on a patio or deck. But then, clients began asking for more: We're thinking of putting in an outdoor kitchen. Do you guys do that? … Our patio isn't really big enough for what we want to do, can you extend ours? … We've been looking at some really cool fire pit features. What can you do there? … Any suggestions for pavers to go with our new installation?
It soon became clear that Al and his team had a unique opportunity to transform backyard living spaces into luxury dreamscapes that featured every possible amenity. And today, that is exactly what they do.
"We really try to be a resource for people, first and foremost. Many times, people have no idea what they want. They don't know what's even possible. We listen. We talk. We get a sense of the scope of the project and the area in question. Then the real work begins. We don't push product on people. And we don't feel the pressure to sell anybody anything."
Orlando Outdoor Living will soon be opening a showroom in Hamlin, Florida, where people can "bang on the aluminum and get a feel for what we're really talking about. We consult, design, handle approvals and permits, prepare sites, construct and install. Our installations average four months from start to completion."
So, indeed, pergolas only scratch the surface of everything Orlando Outdoor Living does for their customers. And we have not even mentioned their commercial side. Country Clubs? Restaurants? Nightclubs? Are you listening?

407-720-4774
orlandooutdoorliving.com