Bisser Georgiev's passions planted the seeds for LiveTrends, which has bloomed into an international phenomenon.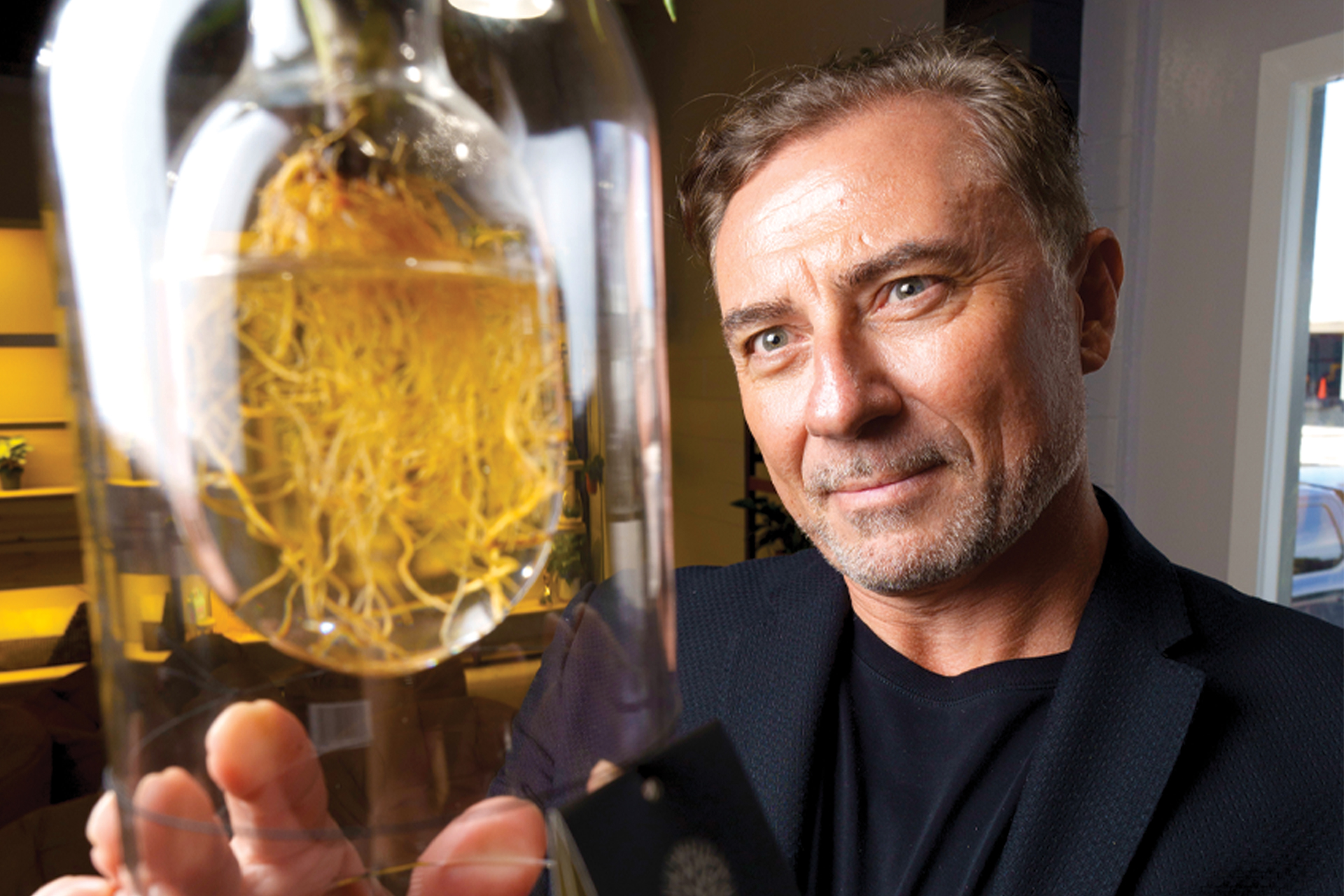 Every success story begins with a dream and the courage to pursue it. For Bisser Georgiev, that passion took root in the art and plant industry and blossomed into flourishing lifestyle business. Yet Bisser's path to success was anything but conventional.
Born in Bulgaria, Bisser embarked on a journey at age 19 that took him across continents to pursue his aspirations. Initially, his sights were set on a career in veterinary medicine, but life had other plans. "I was in Iowa when I first realized that I didn't want to be a vet. So I was like, 'I'm done, I'm going home.' But I had a buddy living in Florida, working for a company in the plant industry called Engelmann Greenhouses. He asked me to help him for a couple weeks, so I decided, why not? It was greenhouse work, nothing special, but I liked it."
It was this serendipitous turn of events that would shape his future and ignite his entrepreneurial spirit. "I just fell in love. I shifted gears, got my first degree in business, my second bachelor's in marketing, and then my MBA. Afterward, I followed up with a lot of postgraduate work in entrepreneurship and leadership. I made my way up with the company, starting as an intern, and after 15 years, I became their president. That kind of gave me a taste of the beauty of this industry—there's so much creativity. I can't sell insurance or software, but I can sell beautiful nature all day long."
Even from a young age, beauty was not lost on Bisser. "My passion always has been art. I used to paint, do photography—a variety of things. I wasn't an artist by any means, but I was always inspired by literature, by writing, by creating stuff with my hands. I always craved to turn this into a business of some sorts, and I also wanted to make a piece of art that's accessible to everybody."
As a child, he immersed himself in the world of literature, finding inspiration in classic American stories that depicted startups, resilience during hardship, and the adventurous spirit of the Wild West. "I always wanted to become the guy that changes the world in a tiny way. I dreamed of making a company where people come first—not profit. It's not about the money, it's about the art. It's about the design. But most importantly, it's about the people that I wanted to have around me. I wanted to make a company that I could call home, to wake up and feel good about going to work."
In 2013, Bisser made the decision to embark on his own adventure, fueled by a long-held dream. "I wanted to become an entrepreneur since I was a child, but in a very special way."
This bold mindset propelled Bisser to take the biggest risk he had ever encountered: he left his old company behind and ventured into the unknown, even though his wife, Lenka, was at home with their two young sons, 1-year-old Max, and 6-year-old Alex. Reflecting on those daring moments, Bisser muses, "We had to cash out every penny, savings, and investments we had. We started the craziness without any investors; nobody wanted to work with us. I don't know who was crazier, me or my wife."
Armed with immense courage and profound support from his wife, Bisser fearlessly launched LiveTrends, a dream he had nurtured for years. He expresses,"The LiveTrends concept of fusing nature and art was the idea that was with me since I came into this industry. I wanted to make an art company first, and specialize with life/nature second. I wanted to play with the product; I wanted to see how people reacted to it. I wanted to experiment with new ideas in my backyard."
"I fell in love with this vibrant community, the central location, and the close–knit atmosphere."
However, Bisser is quick to acknowledge his wife's essential role in this journey. "She was the original designer in the company. Then we hired a lot of professional designers, and she realized, 'OK, you can do this without me.' I begged her to stay. I thought the whole thing would crash and burn without her leadership. She told me I'd be fine."
True to her words, the business thrived, and Bisser recognizes that even amidst the demands of entrepreneurship, it was possible to maintain a strong family bond. "I'm currently running three companies. But you must have a good partner. Without her, we wouldn't be here right now."
His mission merged artistry and nature into designs that would resonate with people from all walks of life. From the start, Bisser recognized the untapped potential in the market—the need for affordable, artful creations that bridged the gap between inspiration and accessibility. Today, LiveTrends currently reaches more 300,000 homes in North America every single week, and operates in  Europe, Australia and just last month, in South Korea.
It was only after achieving national distribution at more than 16,000 retail locations that Bisser broached the idea of a retail store. After exploring different locations in Florida, Bisser found Winter Garden to be the ideal setting for his first experimental boutique. "I fell in love with this vibrant community, the central location, and the close-knit atmosphere," Bisser reminisces. Participating in local events and connecting with fellow business owners and residents became a source of motivation for his pursuits. Winter Garden, with its perfect blend of natural beauty and urban charm, provided the backdrop for Bisser's dreams to unfold.
Planting the seeds for success, first in Bulgaria with his greatest inspiration, his grandfather (left), and then with his wife, Lenka in Winter Garden (right).
"We started the craziness without any investors; nobody wanted to work with us. I don't know who was crazier, me or my wife."
With a burning desire to experiment, observe reactions, and interact with the local community, he transformed his store into a hub of fresh, ever-changing design. His inspiration? Conversations and observations cultivated during the weekly Winter Garden Farmers' Market. Bisser gained valuable insights into customer preferences, leading to innovative ideas and the creation of captivating narratives for each product. "The idea was to bring fresh, new things every couple of weeks, and continue to change them. And observe how people react with them, how they bite, how they shop."
Throughout his journey, Bisser's strong sense of community played a vital role. Whether it was his deep connection to Winter Garden or the relationships he forged with fellow business owners, he recognized the power of collaboration and support. "Winter Garden and Oakland has been my home for the last 15 years. The community itself is beautiful. It's nice to walk down the street and say hello to everyone. I know all the business owners, all the restaurant owners, and it's just fun."
However, Bisser's admiration for dynamic individuals reaches beyond his immediate surroundings. His inspiration extends to an array of people who have made a significant impact on the world."I have a wall of black and white framed photographs—about 20 frames—that displays all the people that have inspired me, at one point of my life. From actors to writers, musicians to presidents. There are so many people who have done the impossible, like Steve Jobs and Elon Musk, that have done amazing work of changing their industries."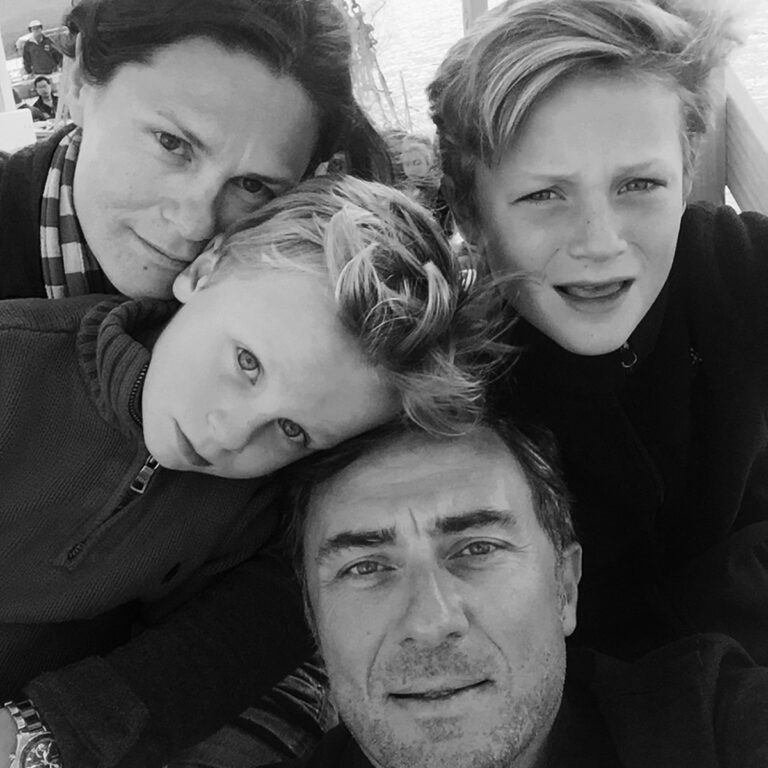 Bisser's perspective on success goes beyond conventional measures. For him, success is an ongoing battle that transcends individual achievements. "Success is never a fixed point. Success to me is walking into a meeting with a big customer, and seeing their eyes sparkling with excitement. Success is when people are growing and learning. I have a lot of young people working with me across all five companies. So watching them get their dreams achieved—that's a giant success for me. Success is overcoming impossible moments. Success should come as your happiness. And success is just changing the world in a small way to make it more beautiful."
As Bisser continues on his journey, he has come to realize that personal growth is just as important as the success of his companies. He expresses, "As I'm getting older, I'm realizing that it's not so much about the success of the company, but about how I become better myself. A better father, a better husband, a better leader. How do I focus more on becoming a better person?"
To start, Bisser holds firm to his core values of adventure and family. "If you look at my Facebook or Instagram feed, you'll see a lot of adventures. Any free weekends, every possibility to go anywhere, we take it. We travel internationally at least two times a year. I have two boys, almost 18 and 13. My biggest goal in life is to make them fearless, and to make them adventurers. And I think we've managed to accomplish that so far."
It's evident that this feat is one Bisser values even more than his entrepreneurial successes. Even so, his triumph with LiveTrends is a testament to his unwavering determination, artistic vision, and willingness to take risks. "We've changed the industry. Nobody else was merging plants with art before LiveTrends. We launched in 2013 with just two people. Now we have about 500. Now, we are the nation's third-largest company for the indoor industry—it has been a whirlwind of growth." His journey inspires aspiring entrepreneurs to pursue their passions fearlessly.
As LiveTrends continues to flourish under his leadership, Bisser's story serves as a reminder that extraordinary achievements are possible when one dares to dream and turns those dreams into reality. "I would encourage everybody to really try to do something they passionately love. Don't do it for the money. Don't do it because somebody else is doing it. Dig deep and find out really what is important to you, and chase that passion." 
"It's not about the money, it's about the art. It's about the design. But most importantly, it's about the people that I wanted to have around me. I wanted to make a company that I could call home, to wake up and feel good about going to work."