Prioritizing Your
Savings Goals
When it comes to finances, it's important to settle your goals. Charles Schwab can help.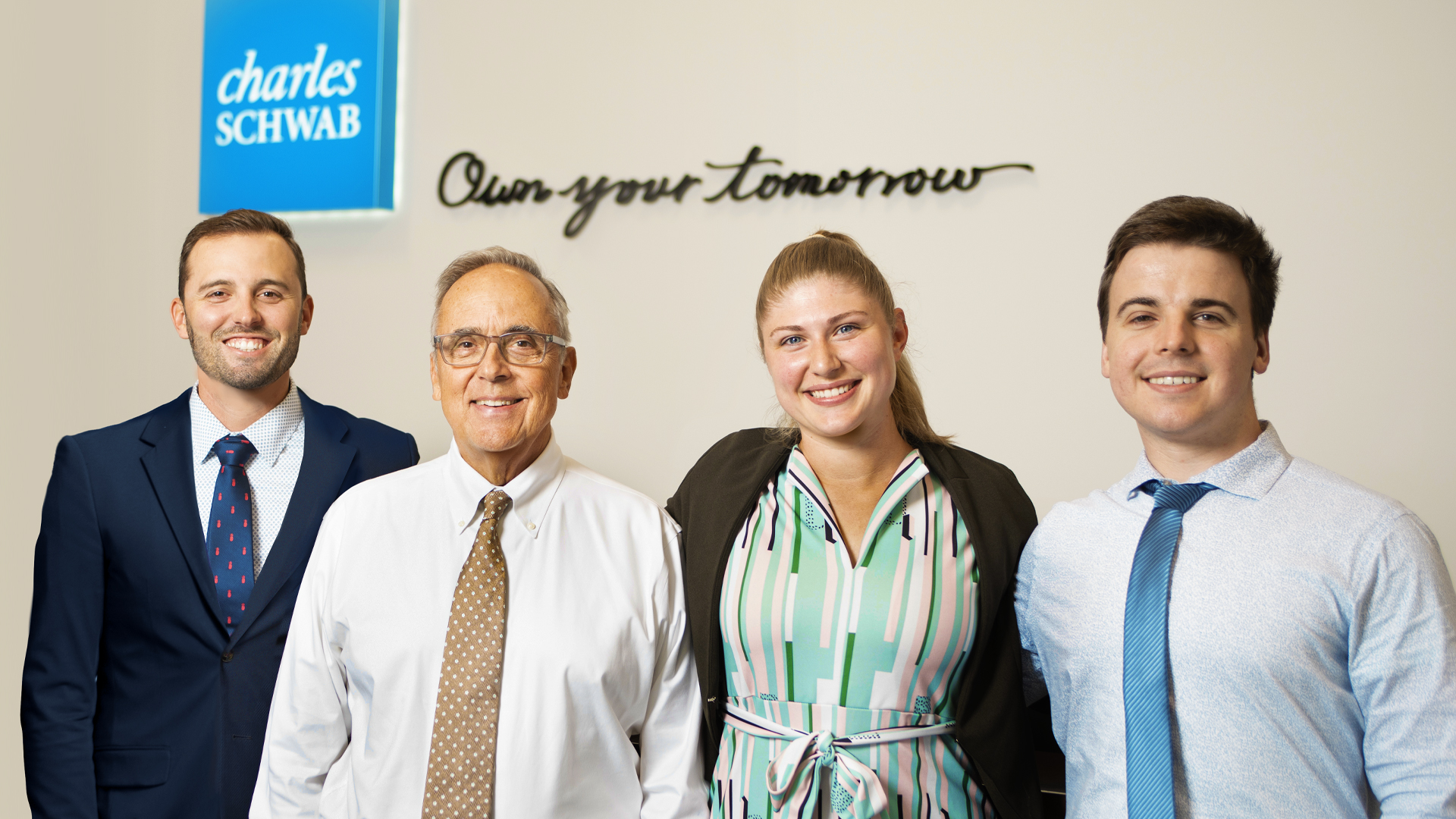 "There are many ways to save and many different goals you can have with your savings."
'Saving' can be a daunting word.
Saving is something that you are told to do but not always taught how to do it. What am I saving? Where am I saving? What goals do I want to achieve? And more importantly, how much should I be saving? There are many ways to save and many different goals you can have with your savings. To help make multiple savings goals feel more attainable, we suggest a series of manageable steps:
Step 1:
Contribute to your company's retirement plan up to the full match. If your employer offers a workplace-sponsored savings plan like a 401(k), contribute at least enough to receive the maximum employer match. Whether your employer matches 50% of your contribution or dollar-for-dollar up to a certain amount, it's hard to beat that kind of return, even in a bull market.
Step 2:
Pay off your non-deductible bad debt. Eliminating your debt, especially the high-interest consumer debt with no tax benefits, helps make it easier to reach your savings goal. If you're carrying a balance on your credit cards or other high-interest loans, create a spending budget and look for ways to cut back on non-essential expenses.
Step 3:
Be prepared for emergencies. Unexpected situations happen. They're never easy, but you can cushion the blow by being financially prepared. Consider tucking away three to six months of essential living expenses in a savings or money market account. Having some cash ready for unexpected situations will help you avoid expensive and unwise alternatives like living off credit cards, being forced to sell investments at an inopportune time, or withdrawing money from a retirement savings account, which can often result in paying early withdrawal penalties.
Step 4:
Max out your retirement accounts. Investing can help you meet your financial goals, but the amount you save and spend can count more. Try to contribute up to the IRS maximum if you invest in a 401(k) or Individual Retirement Account (IRA): limits for tax year 2023 are an annual $22,500 for your 401(k) and similar accounts, plus an extra $7,500 if you're over the age of 50; an annual $6,500 for your IRA, plus an extra $1,000 if you're over the age of 50.
While these four steps are not all inclusive, it is certainly a great place to start! Everyone's savings are going to look different, and that is OK. It all starts by taking the first step — education.
Michael Wytiaz is an Independent Branch Leader and Financial Consultant at Charles Schwab's Clermont and Windermere Independent Branches with more than 25 years of experience helping clients achieve their financial goals.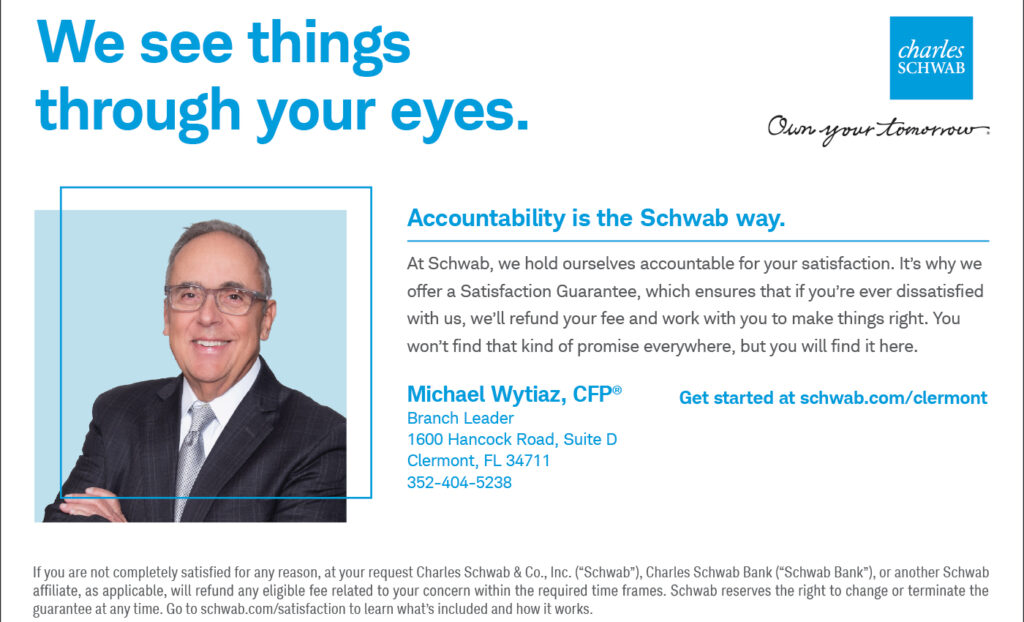 Windermere & Clermont
Hours: Monday – Friday
8:30 A.M. to 5:00 P.M.
schwab.com
352-404-5238
0723-3STB