Safely Softwash leaves windows and roofs spotless and sparkling—no worry necessary.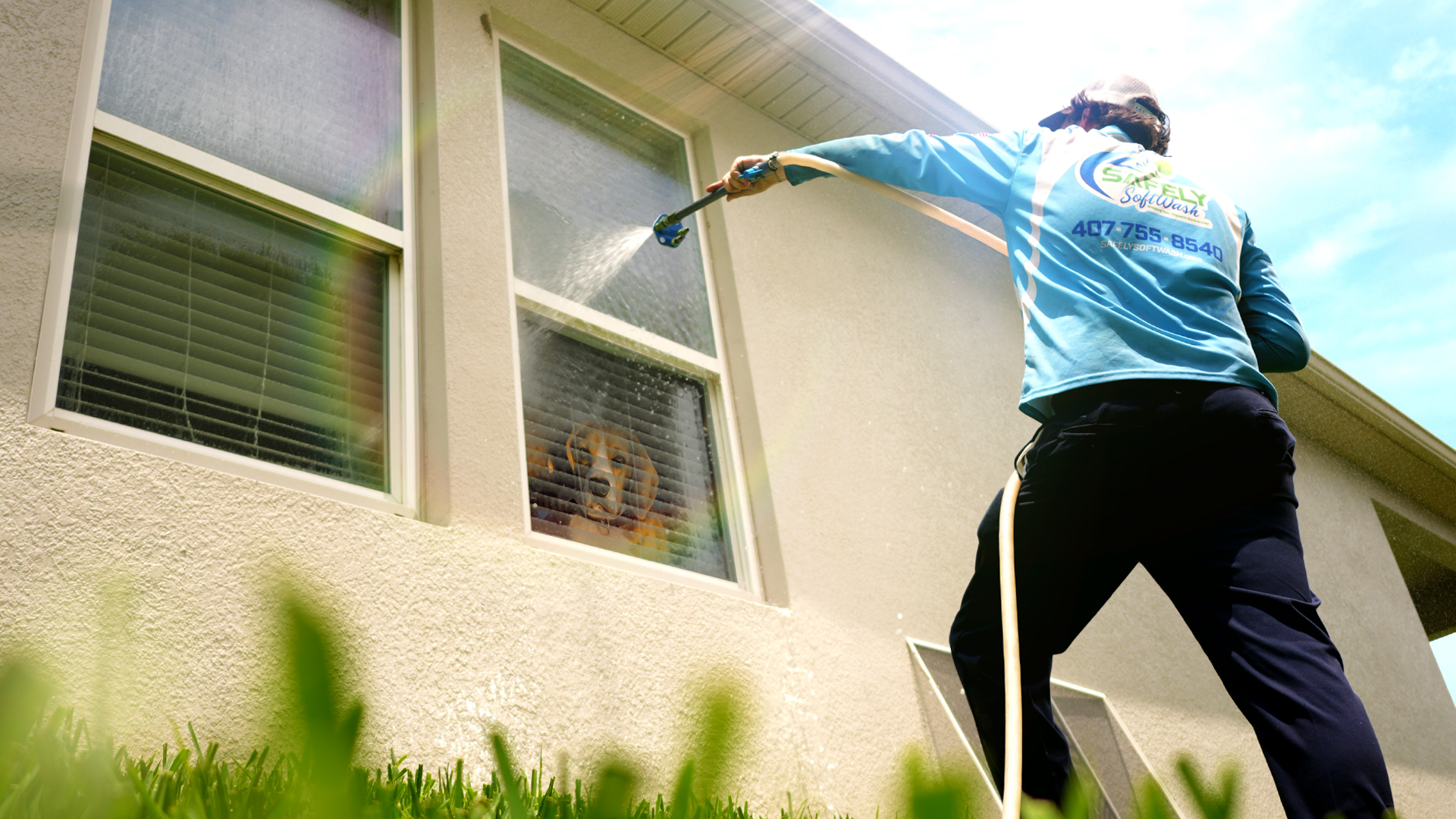 Safely Softwash cleans mold, mildew, and debris off roofs and siding without harming structures or vegetation. In fact, they're so sure of it that they warrant their roof treatments with a 30-Day Plant Replacement Guarantee PLUS a Five-Year Roof Treatment Warranty in the bargain. How can they do that?
First, because a Safely Softwash roof treatment lasts up to two to three times longer than a traditional pressure washing job. Pressure washing can easily damage shingles from the sheer force of the water pressure required, while Safely Softwash uses pressure comparable only to your standard garden hose.
Second, Safely Softwash uses a proprietary mix of soaps and chemicals to destroy algae, bacteria, mold, and mildew, but like the name says, safely. In the unlikely event that any overspray from our treatment causes leaves on some foliage to wilt or even brown a little, the plants should recover with no harm done. That's where the 30-Day Plant Guarantee comes in.
Safely Softwash is a licensed, fully bonded and insured company. They're part of a national network—Softwash Systems—that supplies all its members with the latest information, equipment, and superior training necessary to do the job correctly. All of which points right back to the Safely in their name.
Hiring Safely Softwash is a completely no-risk, no-worry decision. The estimate is free. Plants are guaranteed. The warranty is for five years. And here's a fun bonus customers always get a kick out of—they provide before and after drone photos of customers' roofs. And the results can be quite dramatic: I had no idea my roof was that bad! … Wow. Look at the color of my shingles! … I forgot how good my house could look!
If your roof needs cleaning, do it the safe way. Call Safely Softwash!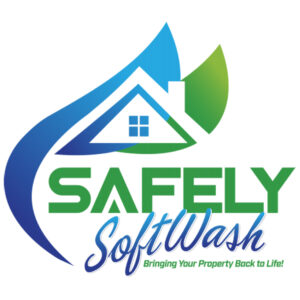 407-755-8540
safelysoftwash.com