Six Shifts Needed for Healthy Aging
With every new year comes new trends, and health seems to be on top of everyone's minds.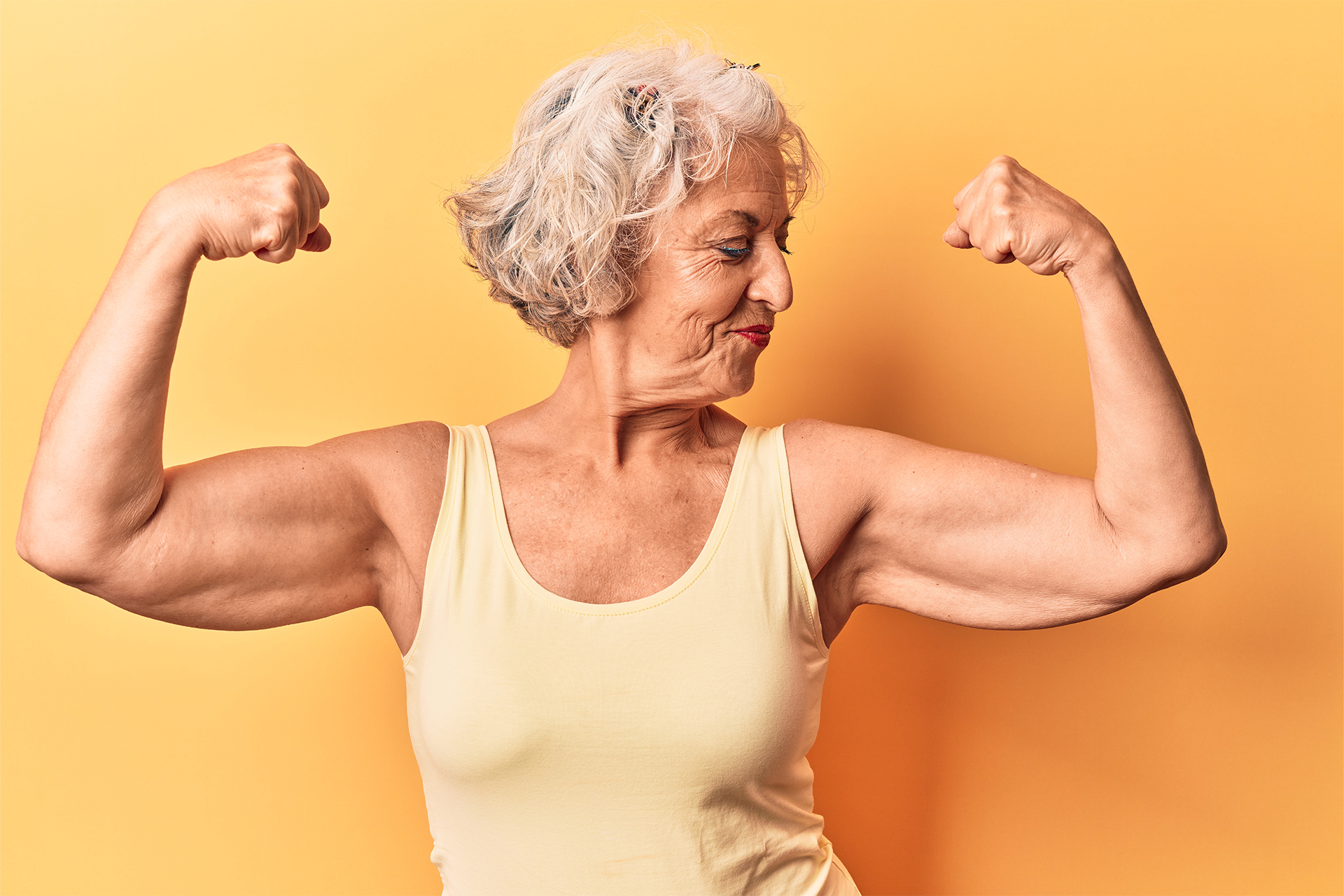 With every new year comes new trends, and health seems to forever be on top of everyone's minds. New year, new me, right? A constant, clichéd reminder to get your health game in check.
An abundance of older adults has begun to put a higher priority on themselves as they begin to finely mature, like the unopened bottle of wine on the shelf. According to this year's trends on healthy aging, we think that these folks might be on to something.
The world's population is aging, faster than we expected. In fact, by 2050 the elderly population is projected to double from 9.4% to 16.5% of the total population— that's just about 600 million to 1.2 billion. With this massive increase, of course, comes a greater need for care for this population. With the rise of technology and media especially, adults are seeing more opportunities for healthier aging. It is becoming increasingly more prevalent for adults 40 years and older to take more effort in their health as they age.
This year will be no exception. How are these nuanced adults approaching this healthy lifestyle change? We've identified six healthy aging trends that are gaining momentum. All it takes is a little shift in your mindset, and you can take that momentum with you into 2023.
Shift No. 1. Embrace Digital
We enter the new year at a historic level of engagement with digital and mobile technology. According to Pew Research, 97% of American adults own a mobile phone, and adults in the U.S. spend an average of more than six hours a day online. As in virtually all parts of their lives, today's consumers want digital experiences in healthcare, with one third of smartphone users already using their device to monitor their health
or fitness.
Here are just a few emerging facts about the increasingly digital future of healthcare:
An app a day keeps the doctor away. 44% of the 50-80 age group uses at least one health app. One quarter of those have shared that digital health data with their providers.
Turn your screen and cough. 58% of Americans are comfortable with telemedicine replacing in-person visits.The top reasons were convenience, cost-effectiveness, free follow-ups, and long-distance availability.
A tough pill to forget to swallow. Patients who get medication reminders on their smartphones report 34% to 38% higher daily adherence than those who don't.  In addition, 45% of health app users with type 2 diabetes have interest in using apps to track blood sugar and medications.
Lean, mean, healing machines. Nearly two thirds of consumers say they would be comfortable using emerging technologies—such as robotics, virtual reality, augmented reality, and artificial intelligence—for preventive care and health monitoring.(Check out "Life & Limb" on page 44 to see some of these advancements coming to life.)
Cutting-edge "edge" devices. In 2023, we will see more so-called "edge" devices— wearable healthcare tech that's capable of its own in-device analytics, rather than relying on processing from cloud-based devices. Not only does this mean better privacy, as sensitive medical data never has to leave the device, but it also means faster results, which is critical for devices designed to detect of potentially life-threatening conditions in real-time.
Shift No. 2. Keep it Moving
Ladies (and men), those 'hot girl' walks are doing more than you think! Although it has many other benefits, exercise is an essential tool for maintaining a healthy weight. Adults with obesity have an increased risk of death, disability, and many diseases such as type 2 diabetes and high blood pressure. Adults focused on healthy aging should aim to walk 10,000 steps, or 30 minutes ,every day to lower the risk of heart disease, cancer, and dementia, among others. 
As we get older, we tend to stop using some of the most essential parts of our bodies. Staying active by walking, exercising, or even perfecting your downward dog pose will keep your body loose and your mind sharp!
Shift No. 3. Food is Medicine
The expression is "garbage in, garbage out": What you put into your body has a major impact on your health outcomes, especially later in life. And it only took a modern-day pandemic to really hit this concept home.
While we live in a culture that's obsessed with all sorts of wacky diets, you can expect that 2023 will be pivotal for using foods to help heal the body and improve overall health and wellness. Certain diets such as the Mediterranean diet (mainly fresh produce, whole grains, and healthy fats, with less dairy and more fish than a traditional American diet), may have a positive impact on health, which is why adults focused on healthy aging have been turning to this diet more and more. Ingredients such as elderberry, vitamin D, vitamin C, and zinc, which have long been linked to immune health benefits, have been growing increasingly more popular as well. And watch for a continued surge of interest in functional foods that are infused with adaptogens, like ashwagandha, and even CBD (see Shift #5).
Shift No. 4. Catch more Zzzzzzzzs
If there's one thing you should never have to justify, it's taking naps. Getting enough—and quality (we're talking full REM cycle here)—sleep is essential to both your memory and mood. Catching Zs for more than six hours each night is essential to your concentration and problem-solving skills. Getting enough shut-eye also lowers the risk of developing dementia later on. So, the next time you're caught "resting your eyes," you're actually fending off future disease!
Eight in 10 Americans say that mental/emotional health and getting enough sleep are important contributors to overall health— more than exercise.
Shift No. 5. Put the Can in Cannabis
We all know by now that smoking raises your risk of cancer, heart attack, stroke, and lung disease, inhibits your sense of taste and smell, and reduces your overall quality of life. Cannabis, however, is the smoking outlier. And for good reason: The plant has proven its efficacy on many illnesses such as depression, epilepsy, Parkinson's disease, diabetes, and stroke, as well as pain management. These benefits have made Florida's cannabis market the second largest in the nation—a trend that is only expected to continue through 2023.
Another big boost to the popularity of cannabis is its customizability. Advancements in genetics and cultivation have given patients and providers the power of specifying THC and CBD dosages in a given product. It's also allowed cultivators to create strains to treat specific conditions, from anxiety and insomnia to chronic pain and neurological disorders. These innovations will end the guessing game and enable people to buy these products according to their needs.
Shift No. 6. Your Mind Matters
We Floridians know this better than anyone— sunshine is one of the most effective ways to outshine depression and mental illness. Just ask the snowbirds, who are still shaking their feathers from the chill of the autumn. Getting a little sunlight every day can drastically improve your mindset and overall mood, and literally lengthen your lifespan.
Research also shows that being socially active can benefit older adults— maintaining emotional connections with friends and family nurtures the mind and spirit, promoting a healthier mindset. Studies show that staying socially active also encourages adults to learn new skills at older ages, participating in continuous stimulation of the mind through reading, painting, and other activities.
People no longer have a passive attitude toward aging; older adults want to remain active, independent, and content with themselves—and it's easier than it seems. Staying active, open-minded, and taking time for yourself, that's it. By following current healthy aging trends, not only are adults prioritizing themselves, but they are also setting themselves up for longer and more fulfilled futures.
Orthopedic technology moving forward at the speed of now.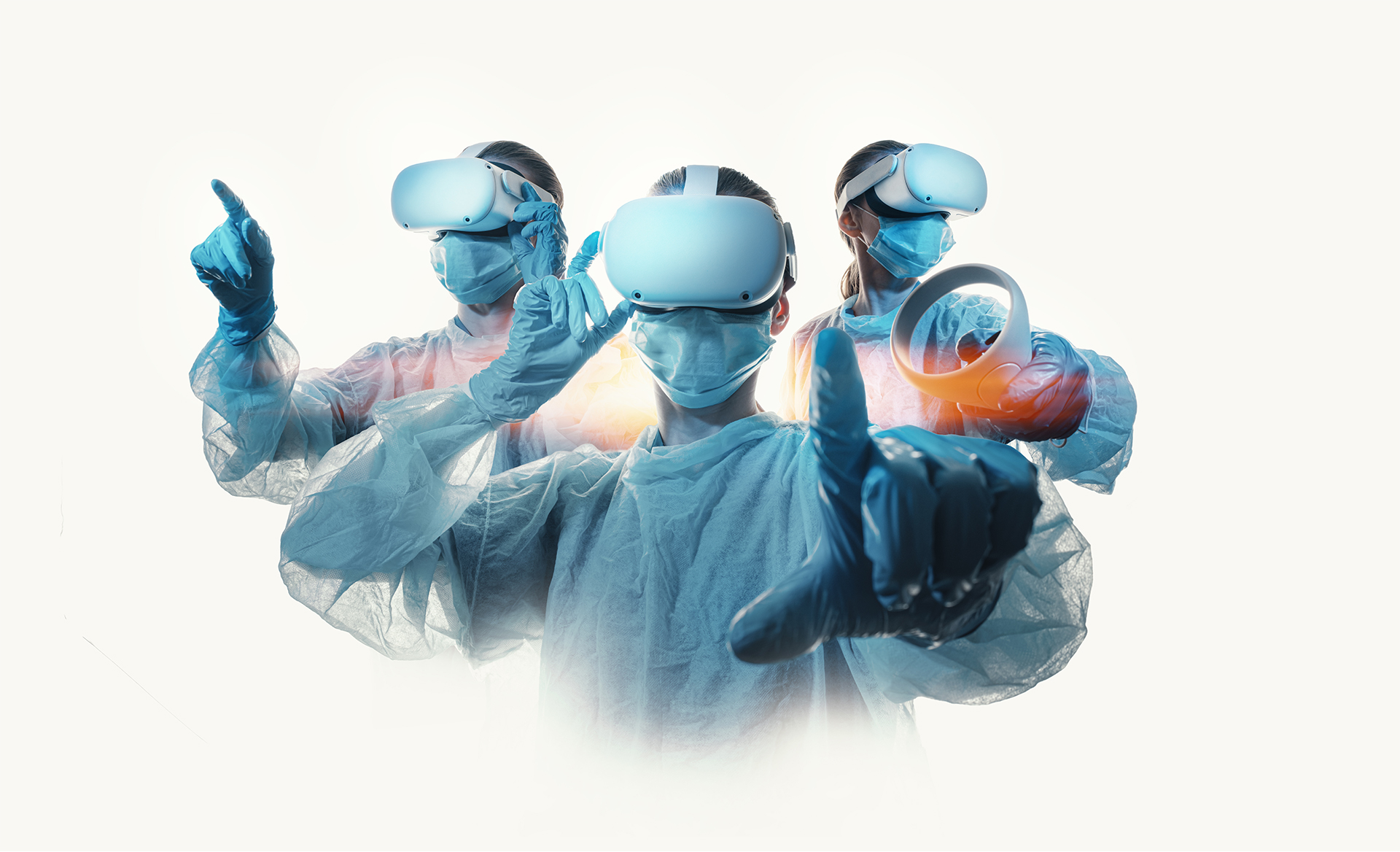 What happens when a rapidly aging population still wants live, work, and play well into their golden years? When their bones, joints, and ligaments start to wear like tread on used tires?  They lean into orthopedic technology and pray it can keep up. 
Lucky for them, orthopaedics is on fire! Here are three amazing trends that are rapidly gaining traction in local ortho facilities.
The human body has the natural ability to heal itself in many ways. A cut to the skin repairs itself, broken bones mend, and a living-donor's liver regenerates in a few weeks. Imagine if scientists could capture this naturally occurring ability to heal and apply it to a wide range of conditions.
This is exactly why regenerative treatments have been a hot topic in virtually every field of medicine. It goes beyond disease management to discover therapies that support the body in repairing, regenerating, and restoring itself to a state of well-being. Currently, regenerative medicine—which is being tried primarily in osteoarthritis—has two branches. One is tissue engineering, which tries to create replacements for damaged tissue. The other is self-healing, which uses injections of stem cells or platelet-rich plasma to push the body to repair itself.
Dr. Patrick King, Sports Medicine Physician at Winter Garden's Rothman Orthopaedics, says, "Regenerative medicine has gained interest in recent years as both patients and the medical community seek alternative and/or additional treatment options for various medical issues. Such an example is stem cell therapy, which has the potential to promote tissue regeneration. Thus, regenerative medicine such as stem cell therapy is increasingly becoming a topic of conversation with patients when treating orthopedic conditions. As research continues to evolve, so does the utility and application of these therapies. There is much for us to understand and learn in regard to regenerative medicine and stem cell therapy. However, this field of medicine is reassuring ,and I'm excited for the future of stem cell therapy within orthopedics."
While robotic orthopedic procedures are still relatively young, most commonly used in spinal and prostate surgeries, physicians report a myriad of benefits from the tools, including faster recovery times, fewer complications, and less invasive procedures.
Indeed, a robotic arm is much more precise than the human eye, enabling more accurate positioning to decrease soft tissue damage and deliver better stability and range of motion for the patient. The surgeon allows the robotic arm to control the bone cuts and remove just enough bone with an accuracy of 0.5 millimeters.
Dr. Andrew Clair, the Joint Replacement Surgeon at Rothman Orthopaedics, says, "In recent years, we have seen significant advances in orthopedic surgery innovation with respect to robotics, virtual reality, and augmented reality. For example, in total joint replacement surgery, robotic-assisted surgical techniques and developing augmented reality technologies aid surgeons in placing components in the optimal alignment with potential to improve precision and enhance patient safety."
One steadily increasing trend in orthopedics is the use of augmented reality (AR). At its core, AR comprises special hardware and software, which is used in order to offer computer-processed imaging data to the surgeon in real-time, so that real-life objects are combined with computer-generated images. AR is also of great value in the educational world for students, instructors, and training operations, as is the case at Rothman Orthopaedics.
Dr. Clair says, "AR is already being used in our field for both pre-operative planning and training, allowing trainees to engage in realistic scenarios preparing them for both clinical and surgical experiences."
AR is expected to expand into more orthopedic subspecialties in the near future. In spine surgery, the majority of AR applications in development address surgical navigation of pedicle screw instrumentation. For osteotomies, AR can assist with surgical navigation and visualization, and applications in trauma surgery have helped to reduce radiation exposure for patients.
In 2017, Dr. John Williams of the Advanced Orthopedic Institute in The Villages used 3D printing for a knee replacement surgery. The first-ever 3D-printed finger surgery was performed by St. Petersburg Dr. Daniel Penello in 2019. So while this technology is certainly cutting-edge, applications are already being used in Florida orthopedics.
Also known as additive manufacturing, 3D printing uses a digital file to create a physical object by fusing material together, usually layer by layer. Unlike traditional manufacturing methods, you don't need a mold or a block of material to create something, which allows you to quickly make minor adjustments.
Currently, one of the most accessible applications of 3D printing is to incorporate it into the preoperative planning process, much like AR. 3D-printed models provide highly accurate, life-size representations of the anatomy so you can explore the area and identify potential obstacles during surgery. This provides a particular advantage in complex cases like total joint replacements or fractures. In most instances, orthopedic surgeons have to rely on X-ray and CT images and technical guides from a manufacturer when choosing an implant for a patient. Modeling these images in 3D gives surgeons more data with which to inform their final decisions.