Maybe it's part of your daily routine, or maybe you haven't had one in years. Either way, we say it's time to embrace the cheesesteak as our city's culinary gem.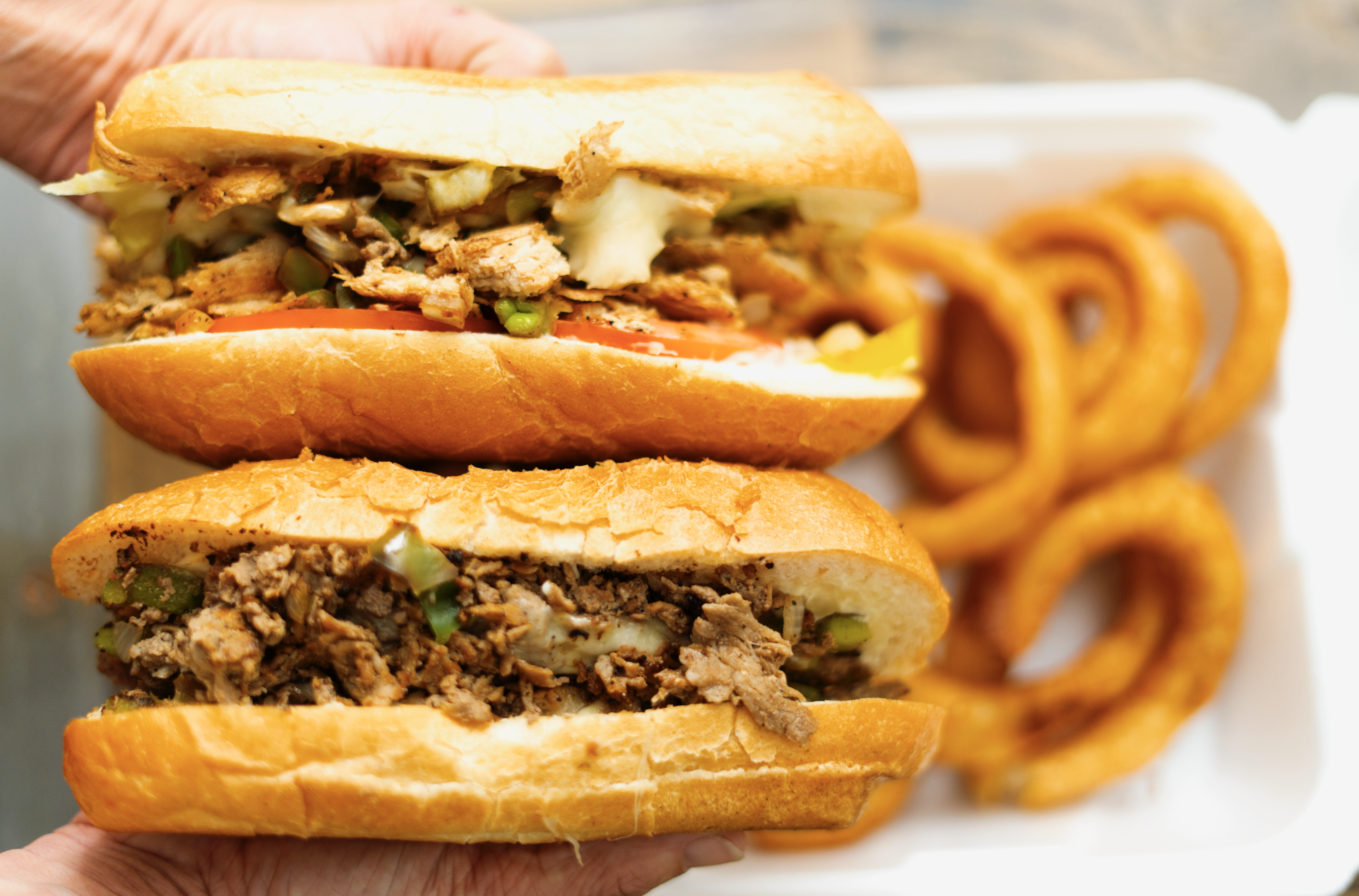 Atruly great cheese-steak harnesses the powers of bread, meat, and cheese, and, like Captain America, becomes a sandwich superhero far greater than the sum of its parts. It is a magnificent trifecta of juicy, thin-cut beef; crisp, chewy bread; and salty, gooey cheese. It's just that simple.
Unless, of course, you herald from Philadelphia or New Jersey or other northern climes, where "Philly Cheesesteak"—capital P, capital C—is a religion unto itself.
Some might go so far as to say all Phillys are cheesesteaks, but not all cheesesteaks are Phillys. And those are exactly the crosshairs in which Daniel's Cheesesteak finds itself.
Local foodie message boards are so conflated with passionately confused arguments about the subject that we decided to lay the debate to rest.
For the record: Daniel's Cheesesteak is not a Philly, and that is a point not to be missed. But in our humble opinion, it's much, much better.
Let's talk criteria.
First off, a cheesesteak should come on a fresh, toothy roll with a crisp exterior. Stale or cottony bread need not apply.
We look for beef that's sliced in-house and cooked to order, tender and flavorful. Ideally, it's well-seasoned with salt and pepper as it cooks on the griddle, pulled just as soon as it browns. Why? So the beef stays juicy enough to moisten the inside of the roll.
As for the cheese half of the equation? We're fans of tangy provolone in lieu of the more traditional whiz. But any cheese option should be thoroughly integrated into the sandwich, evenly coating the meat for that essential fatty flavor boost. And finally, we prefer crisp- tender, evenly distributed peppers and onions, chopped into manageable, bite-size pieces.
Daniel's delivers on all counts. They start with thinly shaved, super beefy ribeye, but rather than giving it a few cursory chops with a spatula, the cook nearly demolishs the beef. The end result is chopped, but not crumbled,beef that slowly browns in its own fat and juices on a lightly greased, well-worn flat-top.
You also won't find massive amounts of drippy cheese in these rolls. Rather, the cheese acts as a subtle binder, adding just enough creaminess and fat to bring out the savory, well-browned flavors of the meat.
Sautéed mushrooms are largely unnecessary, but purely a matter of preference, as are toppings. Sandwich purists will leave it unadorned.
However, we're partial to lettuce, tomato, banana pepper, and jalapeño, but we're spicy like that. Especially on the chicken philly. (Don't roll your eyes. Purists become converts after just one bite.)
No matter how you adorn it, the end result is a light, yet intensely flavored mouthful of meaty delight. Cheesesteak with a capital C, no "P" required.