When it comes to braces and aligners, think community first. Dr. Andre Baptiste does. At Baptiste Orthodontics, better smiles are just the beginning.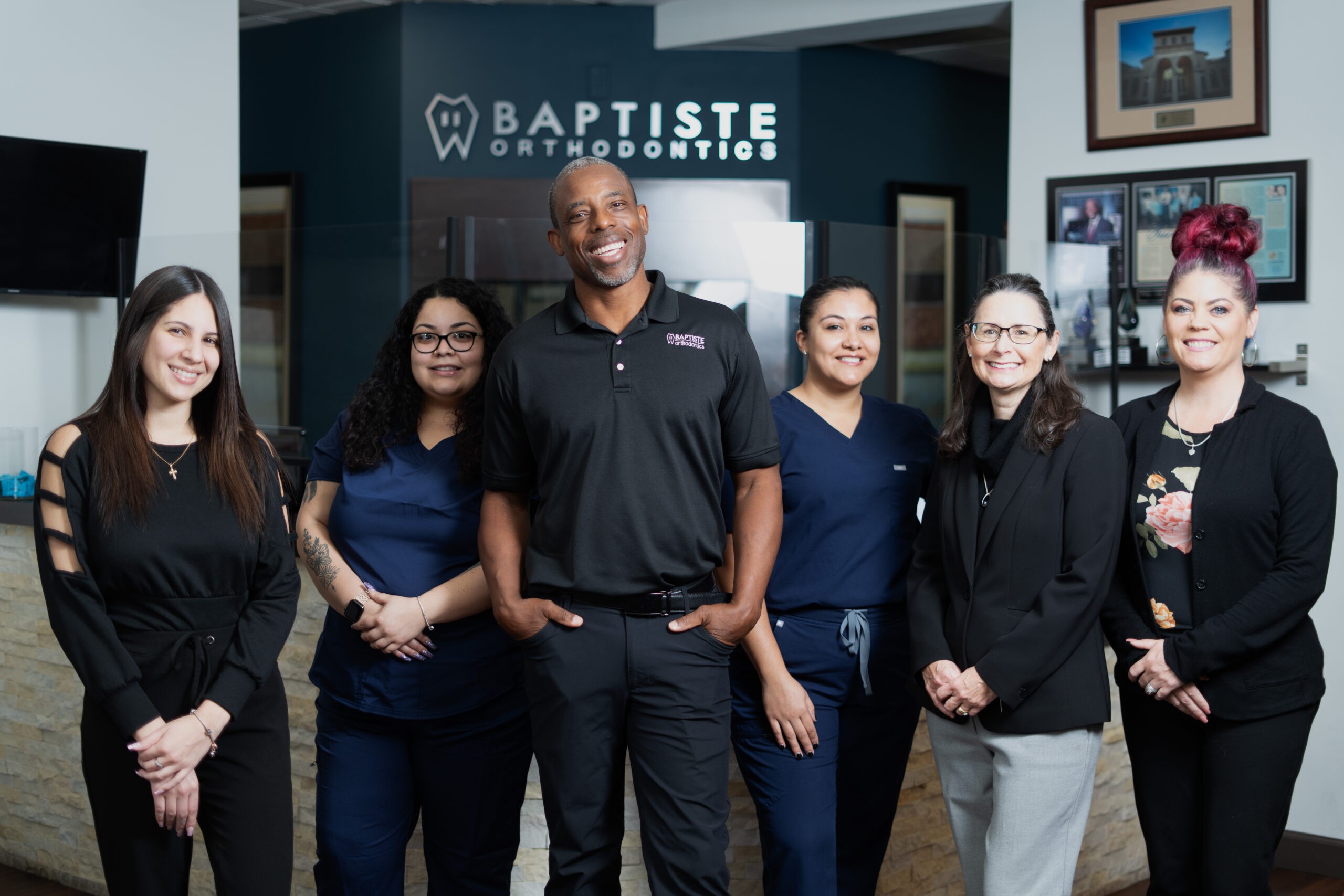 Doctor Andre Baptiste has really sunk his teeth into the business of caring for the dental health of his patients. For more than two decades, practicing in the U.S. and Canada before opening his eponymous Winter Garden location in 2013,  Dr. Baptiste has embraced his community and chosen career with arms and eyes wide open, and his patients are all the better for it.
Today his patient mix is roughly 60% kids, 40% adults. And the split between those who opt for braces versus those who prefer aligners comes in at 50/50. According to the doctor, "Many choose braces because, knowing themselves, they're convinced they simply wouldn't keep up with being faithful to the commitment that comes with aligners. Braces take those decisions out of their hands."
Still, options abound as technology evolves. This applies to aligners, of course. "Invisalign is what everybody knows, but there are several aligner manufacturers who share that niche. I started with Invisalign, but I currently prefer and prescribe ClearCorrect."
More interesting, perhaps, are the behind-the-scenes advancements: "For example, we don't use teeth molds anymore. Digital scans have eliminated them. The scans are much easier for the patient and way more accurate for us. We can show a prospective patient the results of his treatments today before he ever has the first one. And I know everyone will appreciate this—prices have come way down. Plus, at Baptiste Orthodontics, all consultations and x-rays are totally free!"
When not in the office, Dr. Baptiste is certainly a man of his community, visiting schools at least once a week, talking with kids, making presentations, answering questions about teeth and gardening, his other passion. "There are 40 schools in the community that we partner in education with. In fact, just last week I went to one of our elementary schools to help put in a garden."
Clearly, your teeth, your children's teeth, and our community as a whole, are in very capable, compassionate hands.
Want to know who the best orthodontist in the area might be? Ask your children. We have a pretty good idea how they'd answer.
"…a lot has improved in our field beyond aligners. The technology has come forward by leaps and bounds."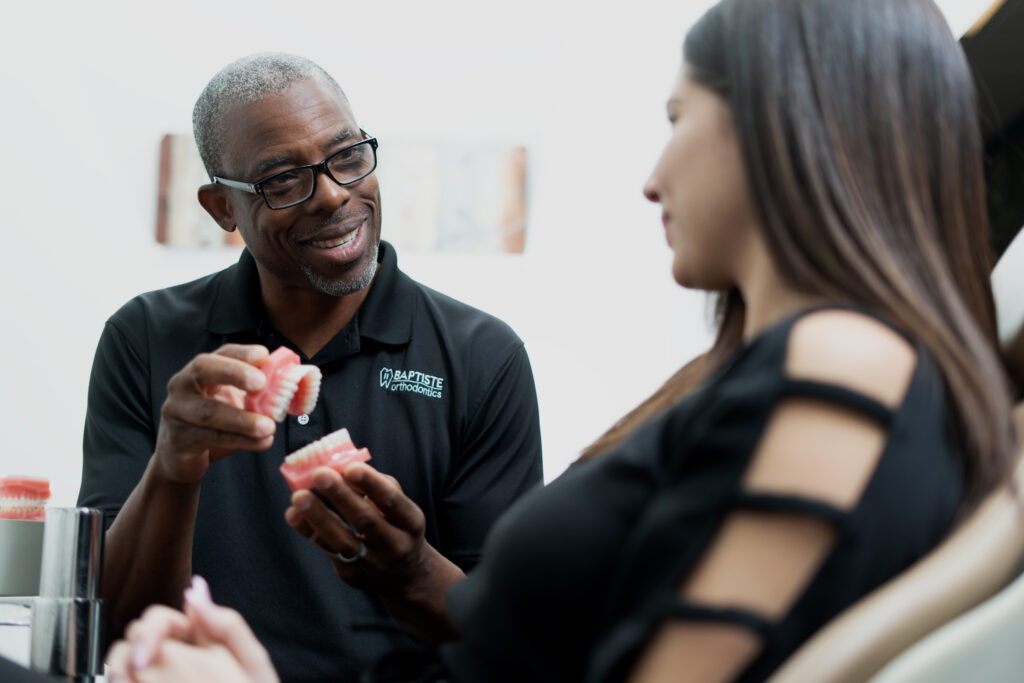 Orlando
7260 W Colonial Dr.
Orlando, Fl 32818
(407) 294-1560
Windermere
8907 Conroy Windermere
Rd. Orlando, Fl 32835
(407) 217-2927
Apopka
12 S Park Ave
Apopka, Fl 32703
407) 801-7775